AMD updated its line of Ryzen 7000 processors in the early months of 2023 with some intriguing new processors. These weren't the long-awaited entry-level Ryzen 3 processors for the new Zen 4 generation, but new iterations of existing CPUs that utilize AMD's lauded 3D V-Cache technology. Utilized to great effect with the last-generation Ryzen 5800X3D, AMD has now brought this exciting tech to its next generation of processors.
But what does 3D V-Cache actually do? Why would you consider a Ryzen 7900X3D instead of the Ryzen 7900X? And if it's that great, why might you choose not to buy a 3D V-Cache CPU?
We'll answer those questions and more in this deep dive into AMD's 3D V-Cache CPUs: Ryzen 7000 edition.
What is 3D V-Cache?
3D V-Cache is a packaging technology that lets AMD stack additional CPU cache vertically on top of the core complex die of select Ryzen 7000 processors. This is radical in that AMD's CPUs are being given access to far more cache than they typically would, but it's also being built vertically on top of the processor cores, rather than alongside them.
The idea is that in giving the CPUs additional L3 cache, they'll have to utilize the system memory a lot less, particularly in tasks where there are a number of elements that need to be frequently fetched by the CPU: like gaming. By placing the cache on top of the cores, too, latency is massively reduced, further enhancing the effect.
As we saw with the Ryzen 5800X3D, this technology has the potential to massively accelerate the gaming performance of AMD processors by making them less sensitive to memory bandwidth and latency. With Ryzen 7000, however, AMD has been able to apply its V-Cache technology to more than just the eight-core chip. It's introduced V-Cache on 12 and 16-core versions of its latest generation Ryzen CPUs, as well.
In those cases, however, the configuration is a little different. The 12 and 16-core Ryzen CPUs feature two-core complexes, otherwise known as chiplets. On the 3D V-Cache versions of those processors, the 7900X3D and 7950X3D, the 3D V-Cache is only stacked on top of one of the core complexes. That gives the 12-core CPU, six cores with V-Cache applied, and the 16-core CPU, eight cores with the V-Cache applied. The other core complex works as normal with no additional cache.
AMD found limited benefit from adding the V-Cache to both core complexes during internal testing – likely because most games can't take advantage of more than eight cores yet. What this did allow AMD to do, though, was work around some of the disadvantages of 3D V-Cache. And there are some.
Due to additional sensitivities to power and thermals within the V-Cache module, clock speeds and CPU power have to be reduced to the cores that have access to the new cache. That led to the 7800X3D having lower base and boost clocks than the 7700X, for example. However, in the case of the 7900X3D and 7950X3D, since only one of their core complexes has 3D V-Cache, the other can operate at higher clock speeds.
In ideal settings, this would allow the processor to work at peak performance in games, whilst still having the additional clock speed of its secondary core complex to lean into in other applications that might benefit more from the additional clock speed.
That's not how it always plays out in the real world, but it certainly makes the top-tier X3D CPUs incredibly versatile and great at both gaming and more professional tasks.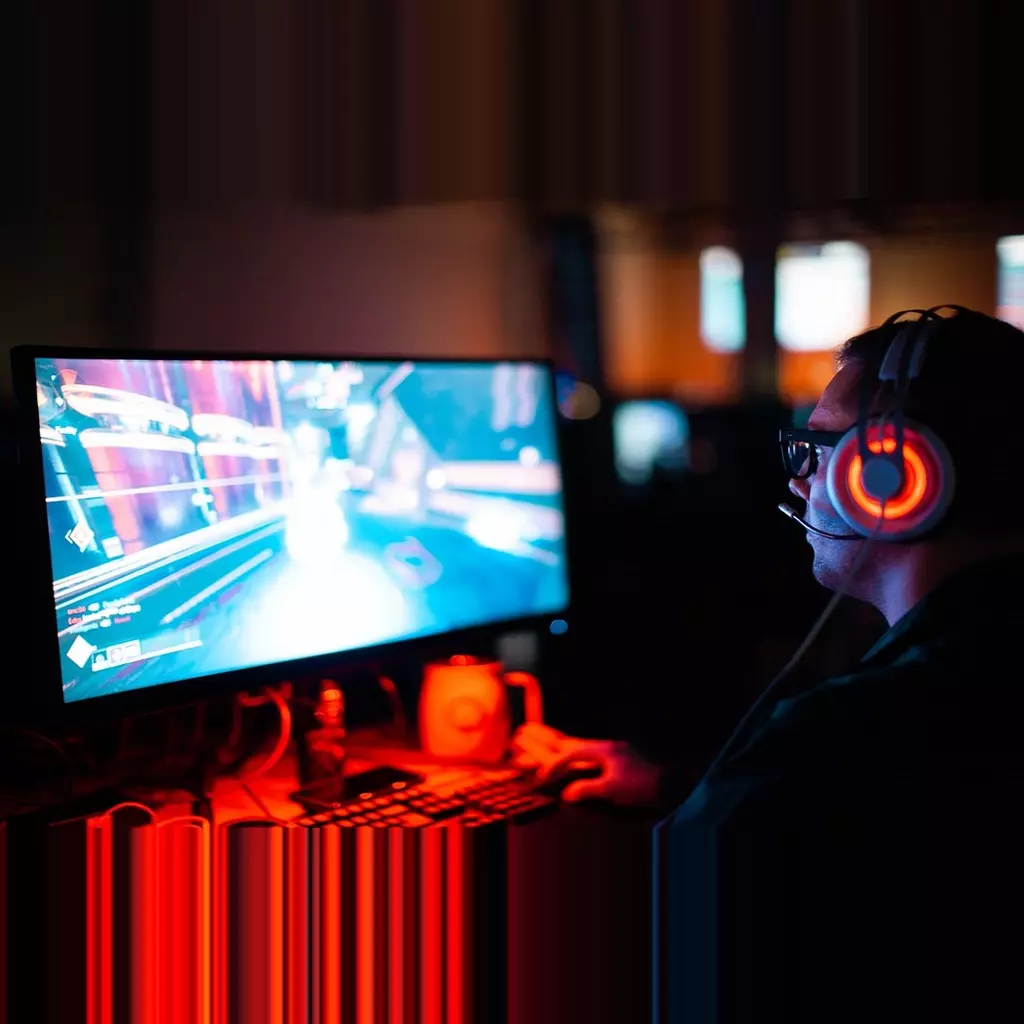 How does 3D V-Cache work?
Processor cache is like faster memory that the CPU has much more immediate access to since it sits right on the die next to the processor cores. Every CPU has three levels of cache, with L1 cache being the smallest and fastest, L2 cache a little bigger and slower, and L3 cache the slowest and largest of them all. But it's still much, much faster than system memory, which is why adding more of it can dramatically improve performance.
AMD's 3D V-Cache is essentially just a larger, secondary L3 cache that sits right on top of the CPU cores. By giving the processors access to such a large bank of additional temporary storage, the processor is able to store much more information than it would normally have such immediate access to.
That can make a huge difference in applications like games, where there is data that needs to be repeatedly accessed. CPUs using 3D V-Cache can simply store in-game elements in the cache, making them much quicker to access, thereby improving CPU performance overall, and improving in-game performance in turn.
This is most beneficial in specific games, though. Especially those that are CPU-heavy and benefit more from faster processors. This is particularly prevalent in Sim games, like Microsoft Flight Simulator, Factorio, Kerbal Space Program, and Star Citizen, among many others. That's why you'll find many X3D processors in Chillblast's flight simulator gaming PCs, like this awesome Apex gaming PC which is fitted with a 7800X3D and RTX 4090 for massive gaming performance.
In some applications, though, the additional cache doesn't do much to improve performance, and the lower clock speeds and power draw of the cores can actually reduce performance. That's why AMD doesn't just blanket all of its CPUs with 3D V-Cache. It's better to focus it where it matters: in gaming.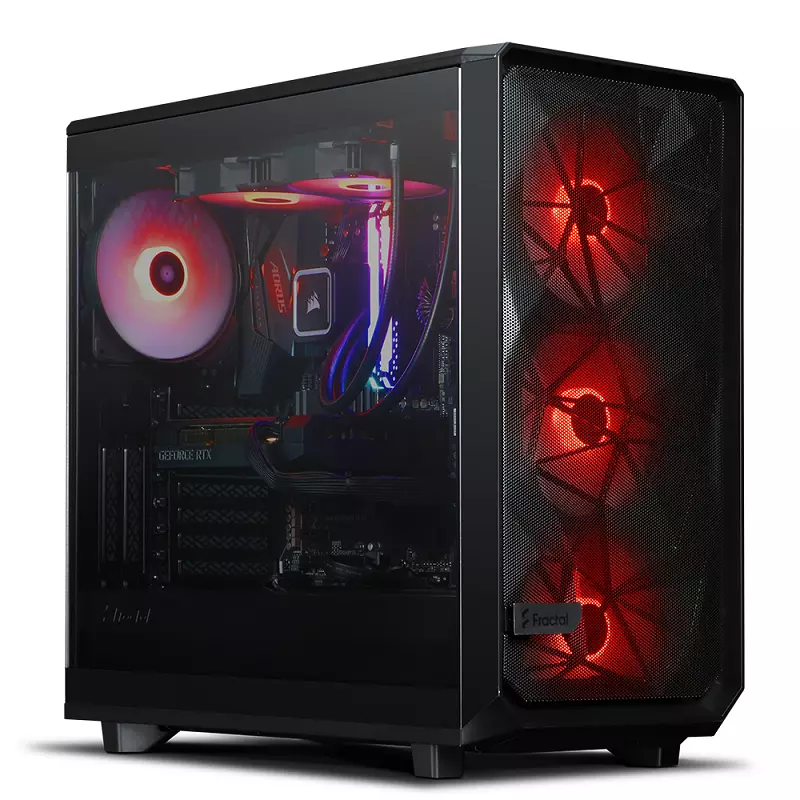 Which processors have 3D V-Cache?
AMD first launched a 3D V-Cache processor in the form of the Ryzen 7 5800X3D in 2022. It was the last processor of its generation, and for gaming, it's proved to be the fastest. However, it was limited to just eight cores and was built on both the old Zen 3 architecture and the old AM4 socket.
AMD has since launched a new generation of Ryzen 7000 processors with Zen 4 cores and a new AM5 socket, and some of those are fitted with 3D V-Cache. In fact, apart from the entry-level Ryzen 5 7600X, there's an alternative version of each of AMD's main-series processors with a stack of extra cache on top. That gives everyone, from hardcore gamers, to heavy multi-taskers, to everyone in between, a CPU that should be right for them.
At the time of writing, there are four Ryzen 7000 CPUs with 3D V-Cache technology, and one Ryzen 5000 processor. Here's how they fit into the lineup of current-generation Ryzen processors.
Ryzen 9 7950X3D

Ryzen 9 7950X

Ryzen 9 7900X3D

Ryzen 9 7900X

Ryzen 7 7800X3D

Ryzen 7 7700X

Ryzen 5 7600X

Ryzen 7 5800X3D

Architecture

Zen 3

Zen 4

Zen 4

Zen 4

Zen 4

Zen 4

Zen 4

Zen 3

Process

5nm TSMC

5nm TSMC

5nm TSMC

5nm TSMC

5nm TSMC

5nm TSMC

5nm TSMC

7nm

TSMC

Cores/Threads

16/32

16/32

12/24

12/24

8/16

8/16

6/12

8/16

Base clock

4.2GHz

4.5GHz

4.4GHz

4.7GHz

4.2GHz

4.5GHz

4.7GHz

3.4Ghz

Boost clock

5.7GHz

5.7GHz

5.6GHz

5.6GHz

5.0GHz

5.4GHz

5.3GHz

4.5GHz

Cache

144MB

80MB

140MB

76MB

104MB

40MB

38MB

100MB

TDP

120W

170W

120W

170W

120W

105W

105W

105W
The differences between the processors are as varied as any range of CPUs, but it's clear from certain stats that the X3D CPUs are a little different. The disparity in cache between X3D CPUs and standard X CPUs is stark. The difference in clock speeds is quite dramatic in some cases, too – the 7800X3D loses almost 10% of its boost clock.
The other X3D processors have big drops in their boost clocks too, but it's not readily displayed in spec sheets like this, because they also feature full-speed core complexes without the 3D V-Cache. That lets them theoretically juggle which cores are used for which tasks, tailoring them to those that benefit more from cache, and those that benefit more from clock speed.
However, one majorly important element of AMD's new Ryzen 7000 V-Cache CPUs is their power draw. With the additional safety margins that lower voltage and clock speeds in these processors, their expected power draw is lessened.
Both the 7900X3D and 7950X3D have TDPs that are 50W lower than that of their standard counterparts. That makes the new V-Cache CPUs incredibly efficient, as well as powerful.
These processors can rival some of the most powerful in the world in gaming, and they do it at a much lower power draw. For those building compact, or low-power gaming systems, a 3D V-Cache CPU is arguably the best option.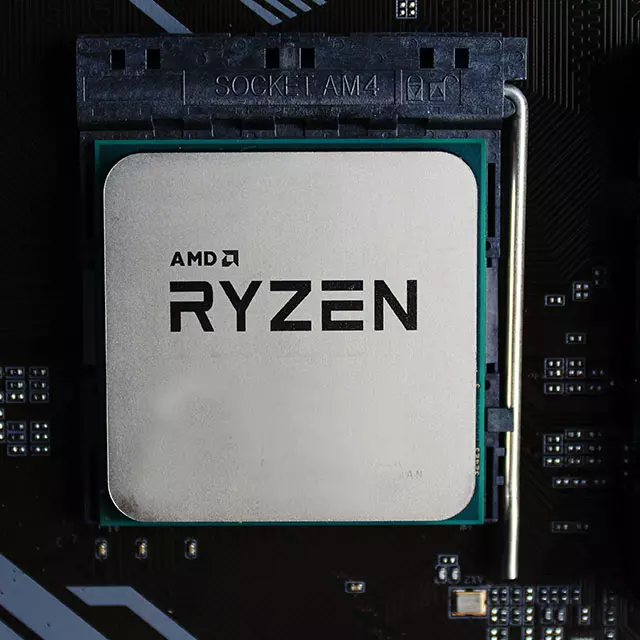 How fast are 3D V-Cache CPUs?
In short: very.
The 3D V-Cache accelerates gaming performance so much that it almost completely eliminates any performance gap between the CPUs. The 7800X3D is faster than all the non-X3D processors in games, and in most of them, it's only a percentage point or two off the performance of the 7950X3D. It's often even faster than Intel's Core i9-13900K – a CPU with many more cores and much higher clock speeds.
And it does it while pulling far less power.
It varies from game to game which processor gives the best performance, but if you take an average across most major games, the 7800X3D and 7950X3D are the top processors, often followed by the 13900K and 7900X3D, and everything else falls in behind them.
There's only a few percentage points between the top chips, so if you're on the fence about which to pick, there are reasons other than raw gaming performance that you might like to pick them for.
The X3D CPUs are very efficient, but they don't offer the same productivity performance as a 13900K. Intel's CPUs consistently offer greater multi-threaded performance than AMD's best Ryzen CPUs, often purely because they have more cores to work with. However, in applications where core count doesn't matter as much, AMD and Intel's top CPUs tend to trade blows.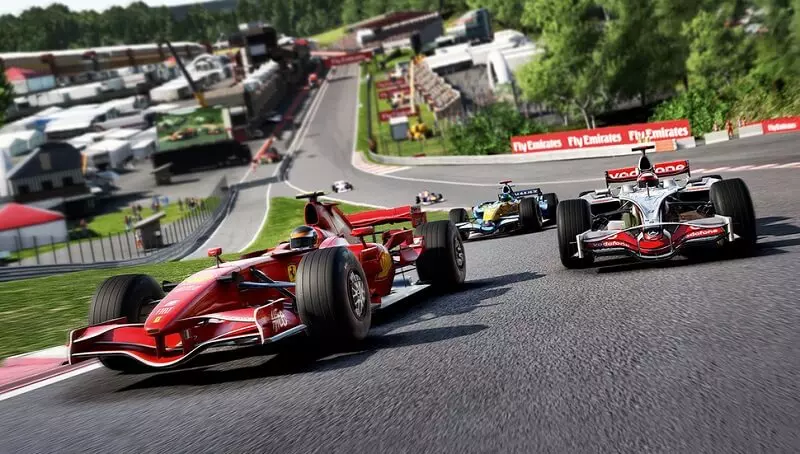 Should you buy a 3D V-Cache CPU?
If you're buying or building a gaming PC and you want to maximize your performance, absolutely. The latest generation of Ryzen 7000 X3D processors are the fastest gaming CPUs available at the time of writing. They're also likely to be hotly competitive with whatever comes next, since AMD is unlikely to use 3D V-Cache on the first of its next-generation processors, using that instead to refresh them as it did with Zen 4.
That means that your 7800X3D, or 7950X3D will remain one of the best gaming processors for at least another year. We saw this play out with the last generation, too, where the Ryzen 7 5800X3D is still one of the top few processors for gaming, despite running on an older architecture and process node, with a much lower clock speed.
The extra cache just makes such a big difference to gaming that if that's your main focus, a Ryzen 7000 X3D CPU is almost certainly your best bet.
However, do remember that the drop in clock speed on the V-Cache CPUs does impact their multi-threaded performance. The 7950X3D is around 10% slower than the 7950X in Cinebench's multi-threaded benchmark, so if you will work and play on your new CPU, then you might want to consider the non-X3D AMD CPUs, or an Intel alternative.
If you aren't going to use your new PC for gaming at all, don't even think about an X3D processor. Your money is better spent elsewhere.
Which is the best AMD Ryzen CPU for gaming?
At the time of writing, AMD's best gaming processor is the Ryzen 7 7800X3D. It has eight cores, supports 16 threads, and has a massive 104MB of total L3 cache. Its mere 120W TDP also means it pulls less power than almost any other modern processor while still offering flagship-grade gaming performance.
The Ryzen 9 7950X3D is occasionally a little faster thanks to its additional cores, and it is much better a productivity tasks like video editing and transcoding, so it's a much better processor for work and play, or streaming while you game. For pure gaming, though, the 7800X3D is much more affordable and offers comparable performance to the higher-end CPU.
The 7900X3D and 7950X3D may offer greater longevity if future games start to use more cores than they do for now, but for the foreseeable future, the Ryzen 7 7800X3D is going to be all you need for a top-tier gaming PC.