Buying a new CPU is a big decision. It can not only impact the performance of your PC for gaming, working, or just browsing the web, but it can lock you in to certain chipsets and motherboards, and even restrict your access to technologies that are unique to one platform. Intel vs AMD are the two big names when it comes to desktop processors, but which should you pick? And which are the best CPUs for each manufacturer?
With AMD releasing the 7000 series a month ahead of Intel's 13th generation processor launch, we've been patiently waiting for third-party benchmarks on Intel's latest hardware so we could see some balanced comparisons – now the benchmarks are plentiful, and painting quite a picture of this generation's processors.
As always, what you need will always be defined by what you want to do with it and what your budget is. While the most expensive chips might do a great job of everything, they're not always the one best suited for the job and they rarely offer the best bang for buck.
In this AMD vs Intel CPU buyers guide, you'll find the right CPU for your next PC, no matter what you have planned for it.
CPUs For Productivity workloads
If productivity is your core concern, past generations might have you expecting AMD to be your go-to here, however benchmarks are telling a different story. While AMD's leading Ryzen 9 7950X processor holds onto a small lead in a couple of areas (Blender rendering being one), Intel's i9-13900K outperforms it in most applications – though usually not by a lot.
Many of us won't be shopping for the top-end processors, however – and the benchmarks actually become more one-sided as we move down the stack and compare the Intel i5-13600K to the Ryzen 7600X – from the benchmarks we've seen, the Intel 13th gen i5 processor outperforms its AMD counterpart comfortably in just about all areas of productivity testing, making Intel an easy recommendation.
Affordable CPU Options
When it comes to affordability, there's absolutely no contest – Intel have dropped the hammer, and the hammer's name is i5-13600K. This processor is the new king of mid-range CPUs, offering better performance than 7600X and backward compatibility with LGA-1700 socket motherboards and DDR4 RAM. AMD 7000 series on the hand will require both your motherboard and RAM upgrading to support their latest technology.
The only caveat to that is if you're upgrading to a new Intel processor on your current motherboard, a BIOS update may be required, which will be need to be provided by the motherboard manufacturer – so you'll want to have a quick look online to make sure this update is available prior to purchase.
I should also point out that there's no downside to the backward compatibility offering, and if you're looking to build or buy a system with DDR5 memory, Intel 13th gen processors support DDR5 at speeds up to 5600mt/s.
The only leeway we can give to AMD here is that Intel's processors require more power to run, and that you can expect AMD's 7600X to come in at a slightly lower price than Intel's i5.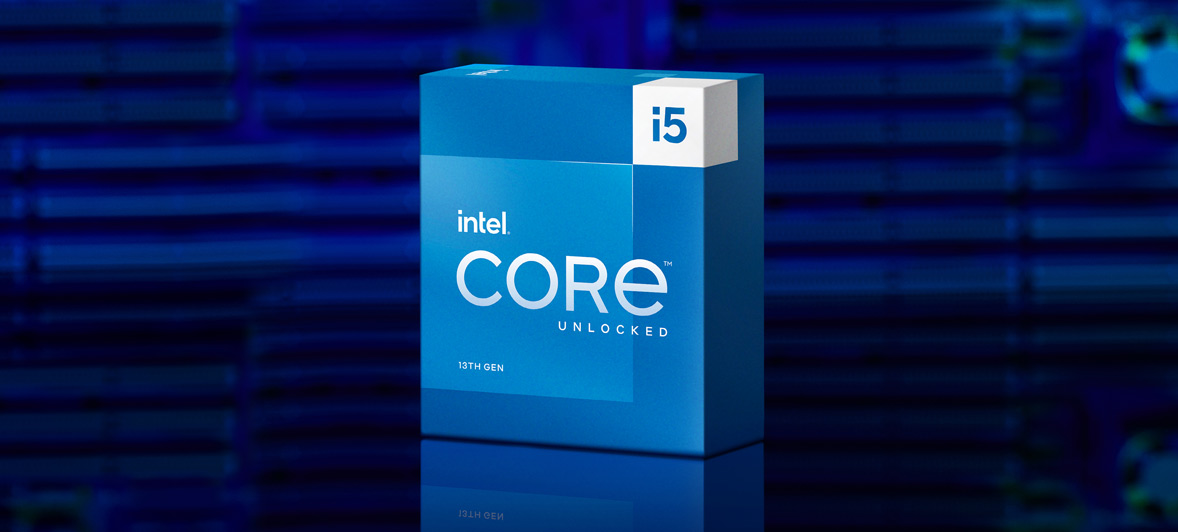 Serious CPU Performance for Greater Productivity
At the time of writing if you're looking for the most powerful processor for productivity you'll be comparing AMD's flagship Ryzen 7950X with Intel's 13th generation i9-13900K. Performance is close-run between these two CPUs and they benchmark similarly across almost all tests, with the Intel i9 edging ahead on average.
Intel's lead is a little more pronounced where multithreaded tasks are concerned due to its higher core count of 24 – although Intel splits these cores between 8 P-cores and 16 E-cores, so they're not directly comparable to the Ryzen 9's 16 cores, they still make the difference here.
These are both very impressive processors, but when we're seeing the AMD 7950X being outperformed by Intel's less expensive i9-13900K, it's difficult to justify investing in the Ryzen option – particularly when Intel's backwards-compatibility with DDR4 and current-gen motherboards could also factor into your decision-making.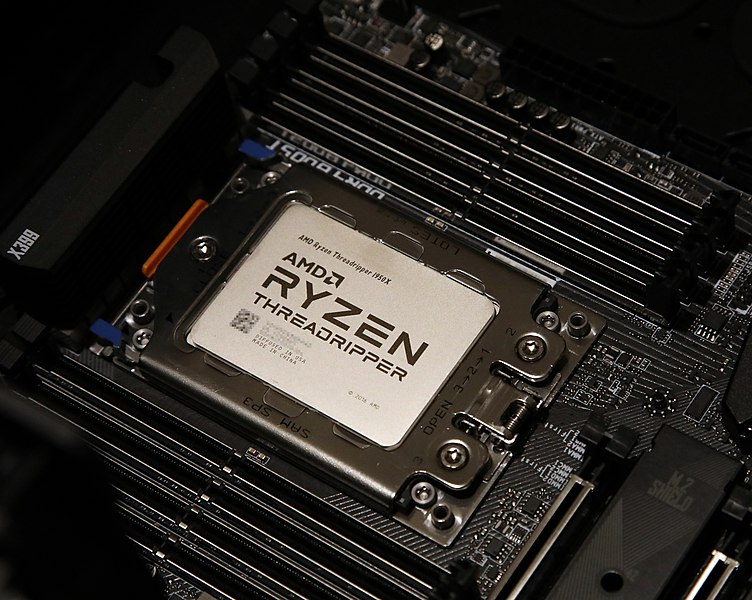 Gaming CPUs
Best Bang for Buck
Bang for buck comparisons need to bring your budget in for context, as shopping for a latest generation CPU that'll last you the next 3-5 years isn't the same as shopping for the upgrade you need right now to bring your PC up to par at the lowest cost – but both of these decisions may be driven by the same balancing act of price vs performance.
Best value processor
If your priority is getting the best value processor for gaming out of the latest releases, then I'm going to make this very easy for you – the Intel i5-13600K is the best bang-for-buck processor in the market at time of writing, this Intel CPU is benchmarking well against the more expensive 12th gen i7-12700K, and the AMD 7600X isn't close to competing with it. The landscape has potential to shift if (when) AMD decides to release 3D versions of one or more of its processors, but as I'd anticipate this coming in at a higher price-point than the Intel i5-13600K anyway, the choice today is an easy one.
The intel i5-13600K has performed remarkably well throughout benchmarking for its position in the stack and is already being described by some reviewers as the 'must-have' for this generation.
If you want to step up the stack onto the line between top/mid-range performance, then the Intel i7-13700K is also an excellent option, offering performance levels that aren't too far off the Intel i9 and even challenge the Ryzen 7950X flagship. If you're willing to spend another £120 or so over the cost of the i5, then this processor offers superb value vs performance and again, leaves AMD's equivalent lagging well behind.
Best value budget processor
If launch pricing for 13th-gen is a bit outside your budget and you want a lower-cost option that's still in the ballpark, take a look at the Intel Core i5-12400. This 12th-gen Intel processor is still a solid choice, and with recent price decreases, now offers unbeatable value. AMD do have a competitor here in the AMD Ryzen 5 5600, so if you're looking for a budget upgrade and already running with a 300-series motherboard, this could be an option for you.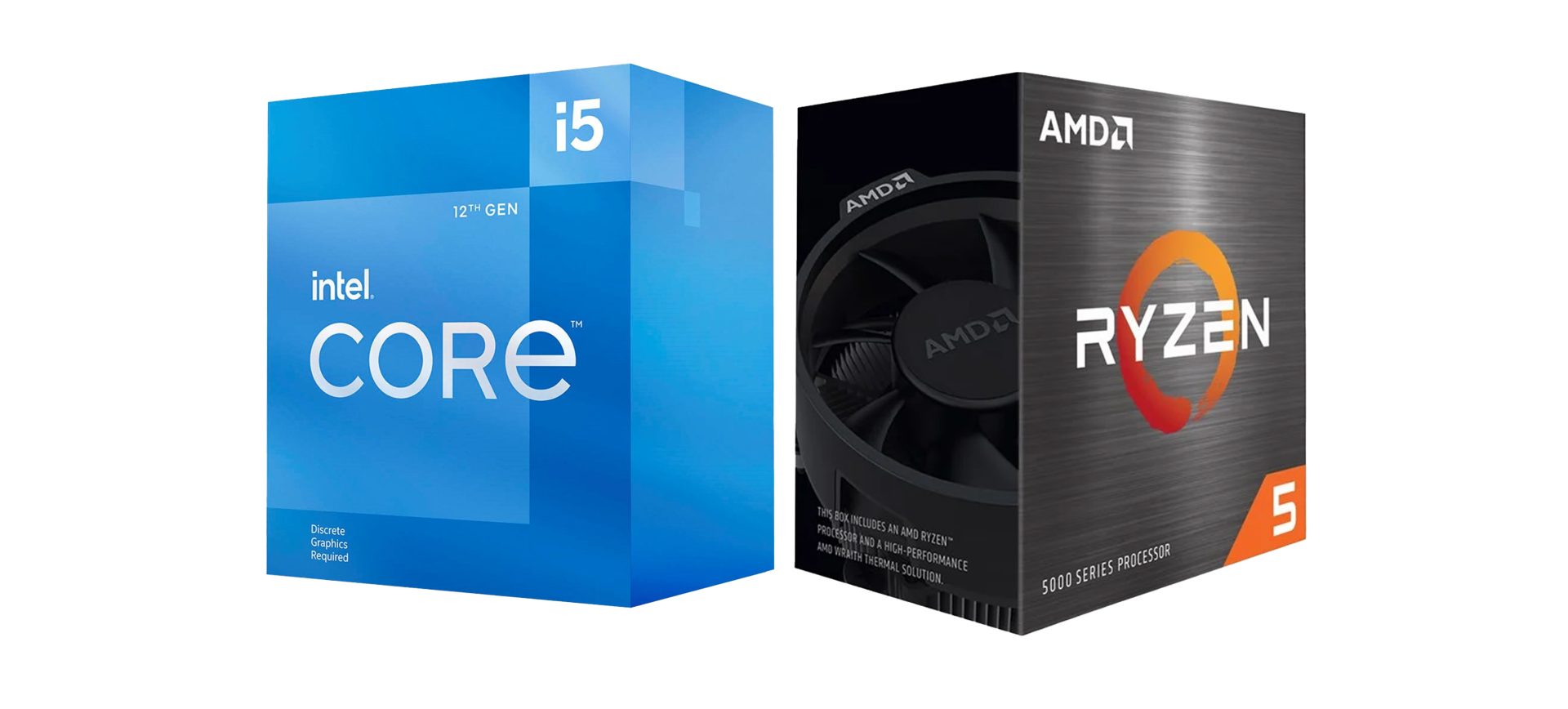 Top tier Performance CPUs
The very top-end processors don't offer the same value for money as some of their more affordable counterparts for both Intel or AMD, but if you have deep pockets and simply want the best of the best with the utmost gaming power money can buy, then there are some monstrous chips on offer. Just be sure to pair them with a capable graphics card, as game detail settings and frame rates are far more impacted by the GPU than they are the CPU, especially at higher resolutions.
Intel
Whether it's gaming, content-creation or otherwise, we seem to be seeing the same result – the 'K' at the end of Intel i9-13900K might as-well stand for 'King', because this processor has ascended the silicon throne. The difference in performance between Intel i9-13900K and AMD Ryzen 7950X might not be a big one (in some benchmarks the AMD chip does come out ahead) – but on average it's the better performer, and it comes in at a lower price.
AMD
I know there are some of you out there, who are determined that the decision you make on your next processor will be between AMD and AMD, and the good news is that the AMD Ryzen 9 7950X is the processor that runs Intel closest from the new CPUs released so far. You're really not likely to see much (or indeed any) difference in practical terms, particularly while gaming – so if you're Team Red and planning to stay that way – this might be for you.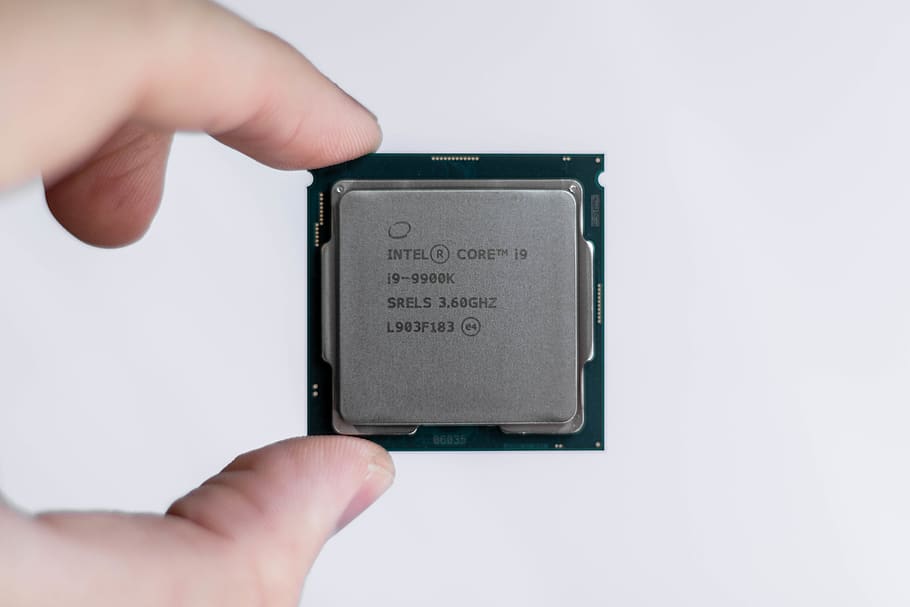 So, AMD vs Intel?
The battle for top-spot is a close one, with AMD Ryzen 9 7950X a strong competitor for the Intel i9-13900K, albeit at a higher price. It's worth mentioning that the difference in performance between these two is close enough that if you're looking specifically at an AMD rig for your next PC build then you're unlikely to notice the difference in performance between these two anyway.
That said, when we move down the stack we see that the Intel i7-13700K and Intel i5-13600K are both outcompeting their AMD counterparts by significant margins and look to be great options not just in an Intel vs AMD comparison, but even when compared to other products in the same stack or from previous generations – the midrange i5-13600K competes well with the 12th Gen i7-12700K, while i7-13700K isn't actually a million miles behind the i9-13900K, making it a great high-end gaming option.
At the time of writing I'm recommending Intel across the board unless you're a die-hard AMD loyalist, as speaking broadly the Intel 13th Generation offering outcompetes AMD 7000 Series in most areas and does so whether we're looking at gaming, productivity or otherwise – the only concern you might have with the Intel processors is power usage, as this has increased (again) with the new processors.
There's also other upgrades to consider, which with AMD at present is a costly proposition requiring a new AM5 motherboard and DDR5 memory. While we don't anticipate many users will be upgrading their CPU to the latest generation without doing a rebuild with a new motherboard anyway – you at least have the option to upgrade in stages, particularly where keeping your current DDR4 memory is concerned, until you're ready to make the step to DDR5 when prices come down.
Will you be joining team red or team blue for your next PC build? Let us know in the comments below!