AMD's RDNA 2 RX 6000 graphics cards have brought serious competition to the top end for the first time in several generations, giving Nvidia's RTX 3000 graphics cards a run for their money in almost every game. But that doesn't mean it's only the top-end that's interesting. For those with more modest budgets or desires, AMD is well worth considering at the mid-range too.
For 1080p gamers looking to hit decent frame rates at medium and above settings, the new-generation RX 6600 XT, and upcoming RX 6600 could be some of the best 1080p graphics cards of their generation. If you're planning to play games that aren't cutting edge, AAA releases, you might even be able to stretch to 1440p without tanking the settings too.
If you're eyeing up AMD's new hot mid-range cards, here's everything you need to know about the Radeon RX 6600 and 6600 XT.
Radeon RX 6600 and 6600 XT – by the numbers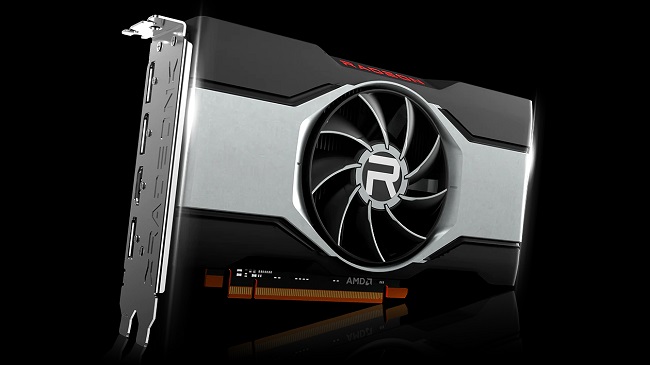 Although not a complete picture by any means, the specifications for any two graphics cards can give you a great idea of what they'll be capable of – especially when compared to one another.
The RX 6600 XT is widely available in a number of different guises from third parties, so its standard specifications are well known. The RX 6600 hasn't been officially detailed by AMD, but its specs have been widely discussed, rumoured, and leaked over the past few months, giving us a pretty solid idea of what we can expect.
Here's how the two cards stack up, core for core, and clock for clock:
| | | |
| --- | --- | --- |
| | RX 6600 | RX 6600 XT |
| GPU | Navi 23 | Navi 23 |
| Process node | 7nm | 7nm |
| Interface | PCIExpress 4.0 | PCIExpress 4.0 |
| Shading Units | 1792 | 2048 |
| Ray Accelerator | 28 | 32 |
| Base Clock | 2200MHz | 1968MHz |
| Boost Clock | 2500MHz | 2659MHz |
| Memory | 8GB GDDR6 | 8GB GDDR6 |
| Memory speed | 16Gbps | 16Gbps |
| Memory bus | 128-bit | 128-bit |
| Bandwidth | 256GBps | 256GBps |
| TDP | 150w | 160W |
Card Comparison
Both the RX 6600 and RX 6600 XT are based on the same, Navi 23 GPU, although slightly different versions of it. The 6600 XT comes with 14 percent more shading units than the 6600, which should equate to a notable performance advantage. However, looking to make up for that is the RX 6600's clock speeds.
Although it won't boost as high as the 6600 XT, its base clock is significantly higher, so 6600s should maintain stronger base performance, especially in older PCs that aren't particularly well ventilated where thermal throttling may be a concern.
On the memory front, the cards are identical, featuring 8GB of 16Gbps DDR6. The bandwidth is mostly constrained by the limited 128-bit memory bus, although the fact that both cards have 8GB should give them plenty of headroom for using higher resolution textures and other demanding visual features in supporting games.
The small discrepancy in ray accelerators shouldn't make much of a difference in games where ray tracing is supported. Neither card is going to be a ray tracing powerhouse, but the option will be there in certain lower-level games where ray tracing is an option, or where it's an important feature of gameplay.
It's unlikely either card will be able to deliver high frame rates with ray tracing enabled, however.
The TDPs are near-identical, too, so there shouldn't be much difference between the two cards in terms of thermal, power, or noise. That said, as with every card, the quality of the cooler on the GPU will have a big impact. So, if noise levels, cooling, and potential overclocking are an important part of what you want from a GPU, then make sure you budget accordingly for a higher-end version of whichever card you pick for your next gaming PC.
Real-world performance
RX 6600XT – A 3060 Killer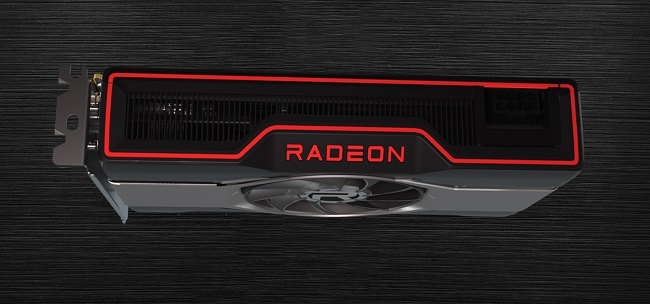 The RX 6600 XT was originally marketed as a direct competitor of the RTX 3060 Ti, which it sometimes is, but its ultimate performance ended up placing it more as an RTX 3060 beater – although in some games it can hold its own against not only the 3060 Ti, but even the 3070 too.
In games like Borderlands 3, Valorant, World War Z, and Death Stranding, the RX 6600 XT holds a significant FPS advantage over the RTX 3060 – almost 30 percent in some cases. Assassin's Creed Valhalla is a big winner for the RX 6600 XT too, as it not only handily beats the 3060, but the 3060 Ti, and even in some cases, the RTX 3070 and 3070 Ti, too.
That's somewhat to be expected, as AC:Valhalla is a game that features significant AMD optimizations, but if that's a game you're interested in playing, you'll find heaps of performance with the AMD RX 6600 XT.
Other noteworthy games where the 6600 XT is a strong performer against the RTX 3060, include Hitman 2, Apex Legends, and Horizon Zero Dawn – although the advantages there are much less distinct.
It gets competative at times
There are a handful of games where the 6600 XT falls behind too, including Total Warhammer II, Metro Exodus Enhanced, and Microsoft Flight Simulator – although it's fair to say that the 6600 XT retains an average performance lead over the RTX 3060, and could easily be said to be the more competent 1080p graphics card.
That's not to say it's constrained to 1080p gaming, though. All of the games where the RX 6600 XT performs well, it does so at 1440p too, delivering excellent frame rates in Valorant, Borderlands 3, Forza Horizon 4, and Assassin's Creed Valhalla. However, it doesn't hold quite the same performance lead in every game, with the RTX 3060 clawing back some frames at that higher resolution, making it a much more competitive shootout between the two cards.
The RTX 3060's extra features
The RTX 3060 holds some feature advantages over the RX 6600 XT, notably its stronger ray tracing capabilities, and its support for Nvidia's deep learning super sampling (DLSS) which allows it to easily pull ahead in performance in supporting games. The RX 6600 XT does support FidelityFX Super Resolution, although so does the RTX 3060, and the list of supporting games for that technology remains significantly shorter.
Overall the RX 6600 XT is a good 1080p graphics card, helped further by the volatile GPU pricing of 2021, which has seen its originally greater price tag surpassed by the RTX 3060 (more on that later).
If you're interested in a gaming PC with an RX 6600 XT at its core, the Chillblast AMD Ryzen PC configurator has the option of switching it in as the main GPU. Have a play around with it and see what kind of RX 6600 XT gaming PC you can make.
If you need any help, feel free to reach out to Chillblast support and we'll put you in touch with an expert system builder who can help you make decisions on components, or even put together a custom build just for you.
All Chillblast PCs, whether pre-built or custom, come with all the components you need to maximise your gaming performance. They also enjoy a five-year warranty, regardless of component choice.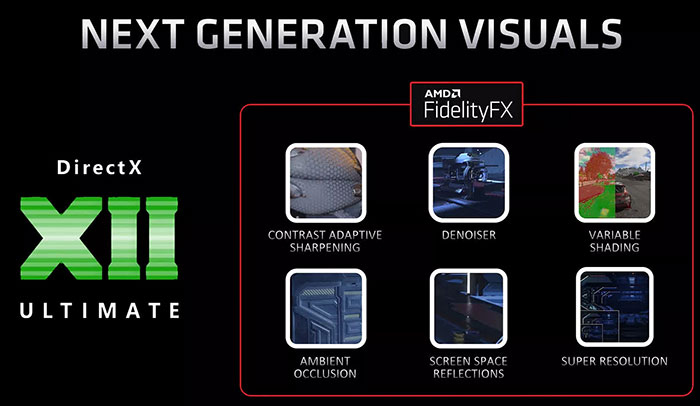 RX 6600 – the value king?
The RX 6600 hasn't been released, nor even officially detailed by AMD, so we don't know how it will perform, or what kind of competition it can provide for the wide range of new-generation GPUs that are its contemporaries. However, with a relatively robust prediction of the eventual specifications, there have been some attempts to emulate its performance potential, and the results are intriguing.
Igor's Lab changed the clock speed of the enterprise-focused Radeon Pro W6600 to match the expected speeds of the RX 6600 and performed some benchmarks. Since the card has the same number of shading units as the RX 6600 is expected to, this should give us a good idea of what we can expect from the card in real-world performance.
In games where the RX 6600 XT performed well, the emulated RX 6600 was also a strong contender. It handily beat the RTX 3060 in Borderlands 3, World War Z, and Ghost Recon Breakpoint, although it fell noticeably behind in Horizon: Zero Dawn, Shadow of the Tomb Raider, and Metro Exodus: Enhanced Edition.
A sensible uprgrade path?
The card that the RX 6600 most closely matches throughout Igor's Lab's testing is the last-generation AMD RX 5700 XT. That's still a strong card, and it's not atypical for a new-generation card to match the performance of a predecessor one step higher on the price to performance spectrum.
Arguably it would have been more typical for the RX 6600 to match the RX 5700, although there wasn't a huge performance difference between the 5700 and 5700 XT at release, anyhow. Especially when overclocking was involved.
We'll need to wait to hear more from AMD and see some first and third-party testing before we know for sure how well the RX 6600 will perform, but it holds potential as an excellent upgrade path for those running older GTX 10 series and RX 500 series graphics cards. The real kicker will be its pricing.
Bang for buck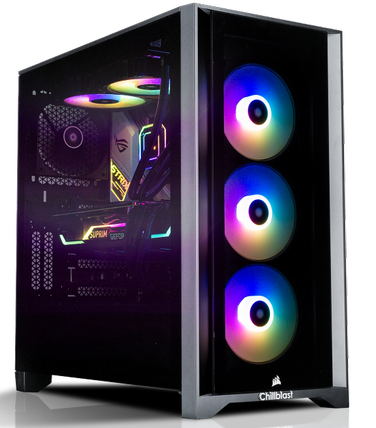 Despite the massive increase in intergenerational graphics card performance with both Nvidia's RTX 3000 and AMD's RX 6000 graphics cards, the spectre looming over their entire generation has been pricing. Owing to a global silicon shortage and massive interest in graphics cards from both gamers and cryptocurrency miners, GPUs throughout the spectrum have been hard to come by and priced higher than normal.
One of the best ways to get a gaming graphics cards in 2021 is with a custom gaming PC from a company like Chillblast, as we maintain a strong stock of a wide range of GPUs at all times, giving you plenty of choice at a great price.
This pricing craze has tended to hurt Nvidia cards more, however, particularly new-generation GPUs. That's meant that although the RX 6600 XT has a recommended retail price that's higher than the RTX 3060, it's actually the cheaper of the two cards right now, making it all the more attractive a buy for your next gaming PC.
The RX 6600
As for the RX 6600, non-XT graphics card, everything's still up in the air.
It will almost certainly be the cheaper of the two AMD graphics cards once released, though by how much, remains to be seen. If that proves true, though, it could be an exceedingly attractive purchase for anyone looking to get solid 1080p gaming performance in 2021.
It will likely be the cheapest new-generation graphics card until Nvidia launches its expected RTX 3050 and 3050 Ti GPUs, which have so far only been featured in some gaming laptop designs.
Considering the price rises on older RTX 2060, and GTX 1660 designs in recent months, the RX 6600 could well be one of the better cards of its generation. Chillblast will make every effort to maintain stock of as many models as possible, giving anyone buying a new custom gaming PC the option of its great bang for buck power.
Should you buy an RX 6600 XT?
If you aren't keen to wait on the more affordable RX 6600, however, the RX 6600 XT is available right now at a very attractive price. It offers RTX 3060-beating performance in most games at 1080p and 1440p, and in some cases, it can even offer credible competition to much more expensive cards, like the RTX 3060 Ti and RTX 3070.
It's not the best card for ray tracing games, and if you want to play AAA games at 1440p, you might want to stretch your budget to a more powerful all-around card. But for Esports play and for older AAA games, it's a fantastic modern gaming GPU.
All of these cards and more can be selected as part of Chillblast custom gaming PCs, with some models available in a variety of third-party configurations, including different coolers, clock speeds, and lighting.
For more information on what's available today, check out the Chillblast custom gaming PC build tool, or reach out to one of our experienced system builders directly, and they'll be able to walk you through exactly what's available, and how they might suit your needs for your next great gaming PC build.