AMD and Intel's range of APUs have a very different reputation among PC gamers.
Where Intel's integrated GPUs are extensive, available in all but its specific "F" series processors, AMD's onboard graphics are limited to its very specific range of APUs.
Intel's GPU solutions have also only just begun to reverse their reputation for being severely underpowered with their 11th generation Tiger Lake processors. Whereas AMD's APUs have always been far more capable, making it a real shame that they're not more widely available.
Despite that limited range, though, 2021 has made dedicated graphics cards even harder to come by and vastly overvalued, making integrated GPU gaming more valid than ever.
Although gamers can still avoid some of the sky high-prices and get a powerful graphics card by buying a custom gaming PC, it's also possible to get a great budget gaming PC by opting for a CPU with powerful onboard graphics instead.
There are Intel systems that come with decent onboard graphics, but the lower end CPUs sacrifice a lot of general processing power. However, the higher-end ones are a little overpowered and overpriced for budget gaming.
That makes AMD's APUs some of the best options for budget gaming PCs, leaving plenty of space for adding a dedicated graphics card in the future when they become more affordable.
Ryzen 4000 APUs are great… if you can find them
The current flagship AMD processor generation is the Ryzen 5000 series, with Zen 3 cores delivering a killer blow to Intel's gaming performance dominance for the first time in years. They even managed to enhance multi-threaded power by leaps and bounds over the already capable Ryzen 3000 series.
But at the time of writing, Ryzen 5000 APUs just aren't available yet, unfortunately.
AMD has pledged that it will release a range of Zen 3-based APUs at some point in 2021, possibly towards the end of the Summer, but no firm release date for individual Ryzen 5000 APUs has been revealed.
They should show up in pre-built AMD gaming PCs before then, though, so watch this space for Chillblast systems packing these new-generation powerhouses.
A Pre-Built PC Might Be The Only Option
AMD did build a range of Ryzen 4000 APUs, though. They range in power from the more entry-level 4300GE, four-core, eight-thread chip, with six GPU cores, all the way up to the monster Ryzen 7 4700G with eight cores, 16 threads, and eight GPU cores, at a much higher clock speed.
Those chips were based on the excellent Zen 2 cores found inside the Ryzen 3000 series of desktop processors, and combine great general compute performance with some impressive onboard Vega GPU power.
The only problem is AMD only released them in limited numbers to select OEM providers. This, unfortunately, limits the number of systems they're found in and makes them almost impossible to find as stand-alone CPUs.
If you search around, there are some retailers that sell them as components in a system bundle, though you'll have to buy them alongside a motherboard, RAM, and/or other components. This arguably makes it more useful to just buy a brand new custom PC instead.
Pre-built PCs featuring those chips aren't always built with gamers in mind, either, giving little option for GPU expansion down the road, inadequate power supplies, or little focus on aesthetics and noise levels.
Better value than a current dedicated GPU?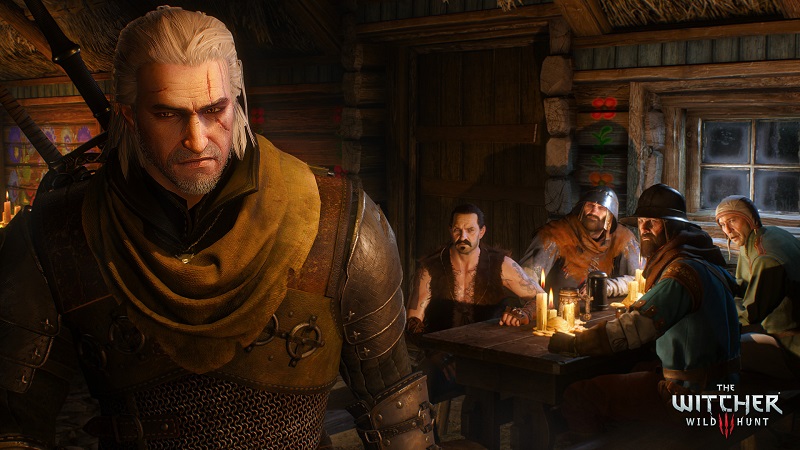 The Ryzen 4000 range is wider than previous generations of AMD Ryzen APUs though, giving potential buyers the option of six and eight-core options (if you can find them). These feature higher clock speeds, greater amounts of onboard cache, and more efficient designs thanks to the new architecture built on the much more trim 7nm process node.
Their up-to eight second-generation Vega GPU cores can deliver playable frame rates in all sorts of AAA games, from The Witcher III to Assassin's Creed Origins, and Shadow of the Tomb Raider. They're also fantastic for Esports games like League of Legends, Rocket League, CS:GO, and Fortnite.
As much as they made great advances in GPU core performance, though, there are also fewer of them.
That means that in actual fact, the Ryzen 4700G and 4750G are the only Ryzen 4000 series APUs that can claim to handily beat the last generation of Ryzen APUs. With how much more readily available, and more affordable those chips are, they're also seriously worth considering while dedicated GPUs are currently so expensive and hard to find.
AMD APUs – the 3200G and 3400G still hold their own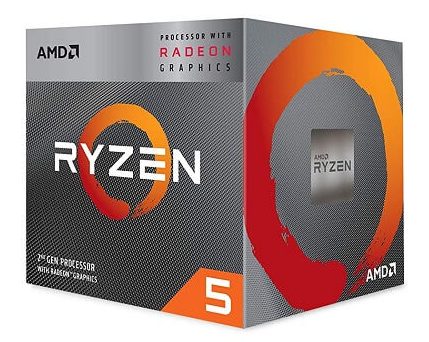 Until recently, AMD had a frustrating system of naming its APUs after the latest generation CPUs, but building them on top of last-generation architectures.
That's not the end of the world, but it does make breaking down what's what with an AMD APU a little confusing. Where the Ryzen 4000 series APUs used the same Zen 2 cores as the Ryzen 3000 desktop CPUs, the Ryzen 3000 APUs were made using the Zen+ design found in Ryzen 2000 desktop CPUs.
Although that means that Ryzen 3000 APUs are running on a design that is around three years old, they don't really show it.
The AMD 3200G APU
The 3200G is a super affordable chip with four cores and threads, boosting up to 4.0GHz when possible, and with its eight Vega GPU cores, it is a great budget esports gaming chip.
If you're aiming for higher frame rates than looks, then you'll need to drop down the detail settings and play at 1080p or even 720p in some games. But it's more than capable of getting you into a game for far less than just about any modern gaming CPU, without making any major sacrifices on in-game performance.
Since there are a number of modern AA and AAA games that can take advantage of more than four cores, though, a higher-end gaming system can really benefit from a more capable multi-core CPU.
The AMD 3400G APU
That's where the 3400G really shows its strength. With support for simultaneous multithreading, its four cores can ultimately handle eight threads at the same time and can boost up to 4.2GHz, giving it much greater multi-threaded performance than the 3200G. Ultimately, this makes it a much better all-round modern CPU for all sorts of tasks.
Just as important for entry-level gaming, however, is its GPU cores.
It comes with 11 Vega cores and can boost to 1,400MHz (more than 10% faster than the 3200G's GPU cores), delivering much greater integrated graphics power. This higher GPU core count even lets it keep pace with many of the Ryzen 4000 series APUs, which only have eight cores, even on the higher-end processors.
Because of that, that 3400G is not only capable of hitting 100FPS in many esports games, but it can comfortably play many recent AAA games at lower detail settings too.
Both of these chips are readily available as individual purchases if you're looking to build a PC yourself, but as with many of the best GPUs and APUs in 2021, they can be quite overpriced.
Chillblast is able to provide both the Ryzen 3200G and 3400G in pre-built and custom-built gaming PCs if you're looking for a budget gaming rig. All of them benefit from Chillblast's excellent build quality, including cable management, and a lengthy warranty.
They also have plenty of room for expanding your gaming PC to include a dedicated graphics card in the future if you wish.
The Ryzen 5000 APUs could be absolute monsters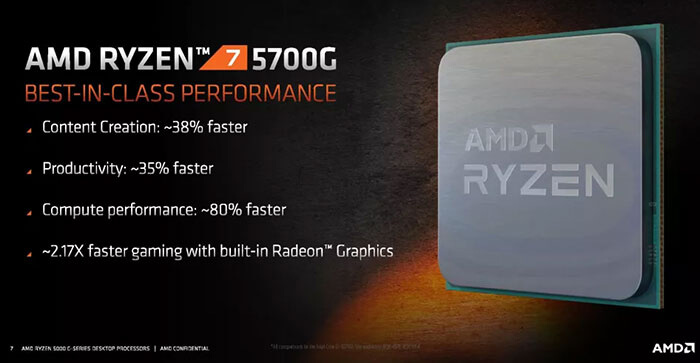 If you're happy to wait until later this year, though, the AMD Ryzen 5000 APUs are going to be a big upgrade on their predecessors.
They'll come packing the latest Zen 3 CPU cores with higher clock speeds, as well as enhanced versions of AMD's Vega graphics – unfortunately, and surprisingly, not its newer RDNA2 design.
The Entry-Level Model
Even the base model 5300GE is a quad-core CPU, with support for simultaneous multithreading for a maximum of eight simultaneous threads. It can hit 4.2GHz when pushed to its turbo frequency, and with six graphics cores running at up to 1,700MHz, it should prove incredibly competitive with some of the best-integrated graphics available today.
The Mid-Range Model
In the mid-range, the 5600G has six cores and 12 threads and can boost up to 4.4GHz for some stupendous general compute performance.
That will really translate well into modern games, where additional threads can make a huge difference to frame rates at lower resolutions and detail levels. More importantly, it also comes with seven GPU cores, and they run at up to 1,900MHz.
That gives this chip a noticeable performance advantage over the 5300G and previous generation APUs.
In terms of general compute performance, the Ryzen 5 5600G is close to the Intel Core i7-10700K in single-threaded tasks.
That translates well into real-world gaming as well, where early reviews show it as only being around 10% slower than a full fat Ryzen 5600X – one of the best gaming processors ever made. That's more than enough CPU and graphical horsepower for high frame rates in esports games with many settings close to their maximum, and even some AAA games at lower detail settings.
The Top-Tier Model
The flagship of the Ryzen 5000 series is the 5700G and it takes everything great about the 5600G and amps it up that bit more.
With eight cores and support for 16 threads, as well as a single-core boost clock of up to 4.6GHz, it's an absolute monster of a CPU and can easily compete with some of the best desktop CPUs around.
Indeed, some single-core performance tests have shown it as more than competitive with AMD's excellent Ryzen 7 5800X, and Intel's Core i9-11900K. It doesn't slip up in multi-threaded testing either, proving just as capable as the best eight-core desktop CPUs released in the past couple of years.
Alongside the more capable CPU cores are a full eight RDNA2 GPU cores operating at up to 2.0GHz. These are more than up to the task of running games like Fortnite at 60 FPS at 1080p with Medium settings or even intensive AAA games like The Witcher III at 720p with Medium settings – amazingly, still hovering around 60 FPS.
The only downside is that these chips aren't available individually yet and only a few OEM manufacturers have them in pre-built systems. The 5600G and 5700G will launch in early August, but if you want to hit that kind of gaming performance in the meantime, you'll need to opt for an entry-level graphics card.
Affordable GPUs give you more for your money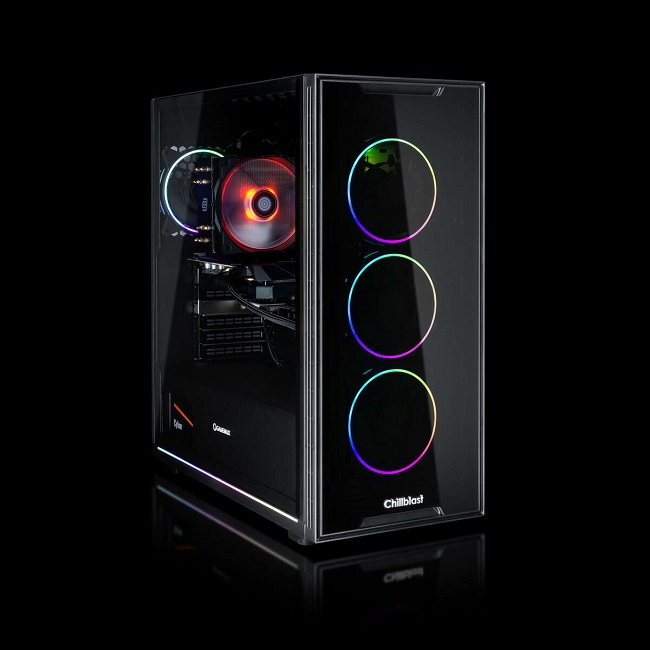 APUs are one of the best ways to get into PC gaming without having to make a big investment upfront, offering reasonable performance and in-game detail levels for all but the most modest of budgets. If you want to play the latest AAA games at higher resolutions and detail settings though, there really is no substitute for a dedicated graphics card.
However, there's no denying that the latest range of the most powerful cards are very expensive.
Although they offer the greatest potential performance if you want to target 4K resolution gaming or turn on advanced visual effects like ray tracing, you don't need one to get a great gaming experience.
Try The Nvidia 1660 Super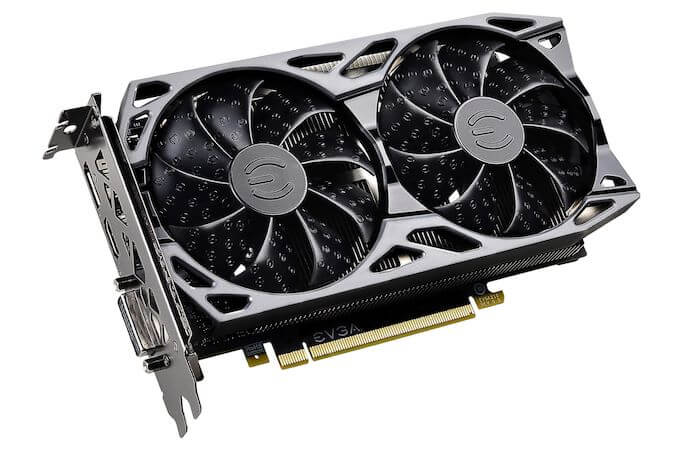 To enjoy your games in a way that goes well beyond what even the best AMD Ryzen APUs can offer, without breaking the bank, the Nvidia GTX 1660 Super is a fantastic graphics card.
You can find it in Chillblast's Next Day Ryzen 5 gaming PCs, combining a powerful six-core Ryzen 3600 CPU with that excellent graphical power for a gaming PC that can handle esports games, the latest AAA games, and more, all at gorgeous 1080p with most settings turned all the way up.
No entry-level gaming PC is going to be able to play games at 4K, but one thing you can do with a little extra power is enjoy the visual splendour of ray-tracing.
APUs can't do it, and Nvidia's entry-level GTX graphics cards can't either, but for not much more, you can buy a custom gaming PC with an Nvidia RTX graphics card that comes with its own ray-tracing accelerator RT cores.
Take the Chillblast Next Day RTX 2060 Gaming PC. It packs an Nvidia GTX 2060 alongside a six-core Intel Core i6 10600K for fantastic mid-range gaming power. With fast storage, a capable PSU, and a full 16GB of fast memory, it's an excellent mid-level gaming PC that offers the kind of performance even the best APUs can only dream of.