Crime Boss Rockay City
With the old crime boss gone, it's anyone's game to become the next big shot. But watch out, you're not the only one gunning for the crown. Put together a team of the most skilled and capable individuals you can find. With their expertise, you'll be able to execute daring heists and missions for a chance at the cash, the territory, and the throne.
Rockay City is straight outta the '90s and, and – as is the case with most games nowadays – you might just run into some familiar faces. For instance, smooth talker Travis Baker, played by crime movie staple, Michael Madsen, who recently showed up at The Game Awards 2022 to promote it. The game also features a posse of planners and plotters featuring Michael Rooker, Kim Basinger, Danny Glover, and Damion Poitier and rival gang bosses Danny Trejo and Vanilla Ice. The law-abiding Sheriff Norris is played by – wait for it – none other than Chuck Norris.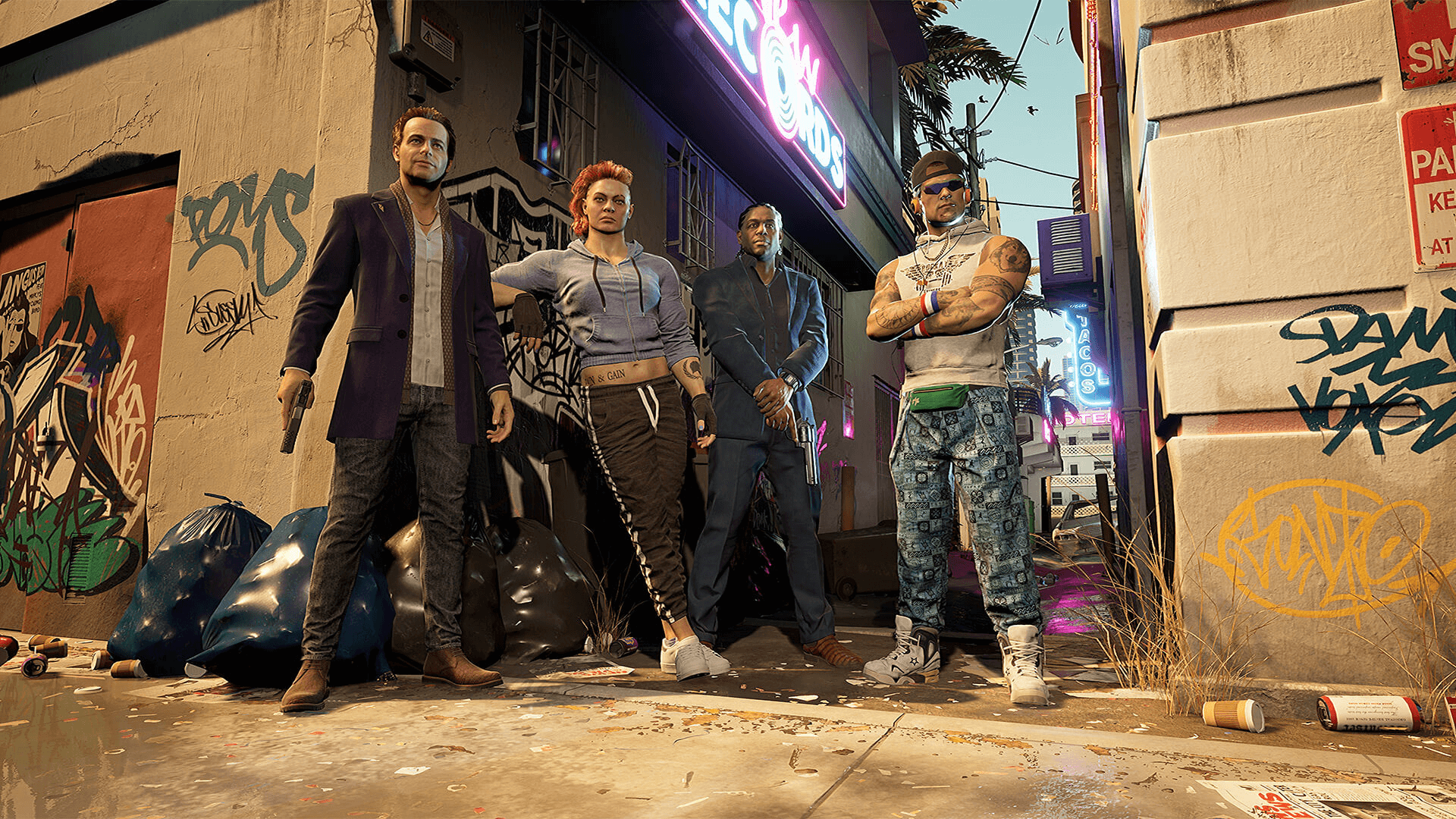 Stealing everything from cash to priceless artifacts is always better with friends. You can join forces with up to three other players in the PVE co-op multiplayer mode for some high-stakes hits and heists. Succeed and you'll be rewarded, but fail and you'll be leaving empty handed, with nothing but lobby trash talk to comfort you.
Take control of Travis Baker as he rises to the top, using strategy and a little firepower to carry out heists and take territory from other gangs. With Dollar Dragon, Hielo, Cagnali, and Khan all trying to claim the city for themselves, and Sheriff Norris trying to stop everyone in their tracks, this roguelike campaign will keep you on your toes. Each character story is made up of multiple missions, giving you a deep dive into their criminal lives.
Pitched as a GTA V killer, Crime Boss Rockay City is set to be released on March 29th, 2023, for PC, Xbox Series X and S, and PS5. Steal a glimpse of the trailer below.
Note: Video is age restricted: https://www.youtube.com/watch?v=8Q4R6PKn4wg
Sons of the Forest
The long-awaited sequel to "The Forest" is finally here, and it's due to hit the shelves in February 2023. Sons of the Forest takes players on a familiar horror-filled journey, but with new features that make the game more immersive than ever. You'll be tasked with rescuing a billionaire from a mysterious island, but the island is home to cannibals and mutants, and survival is the only objective.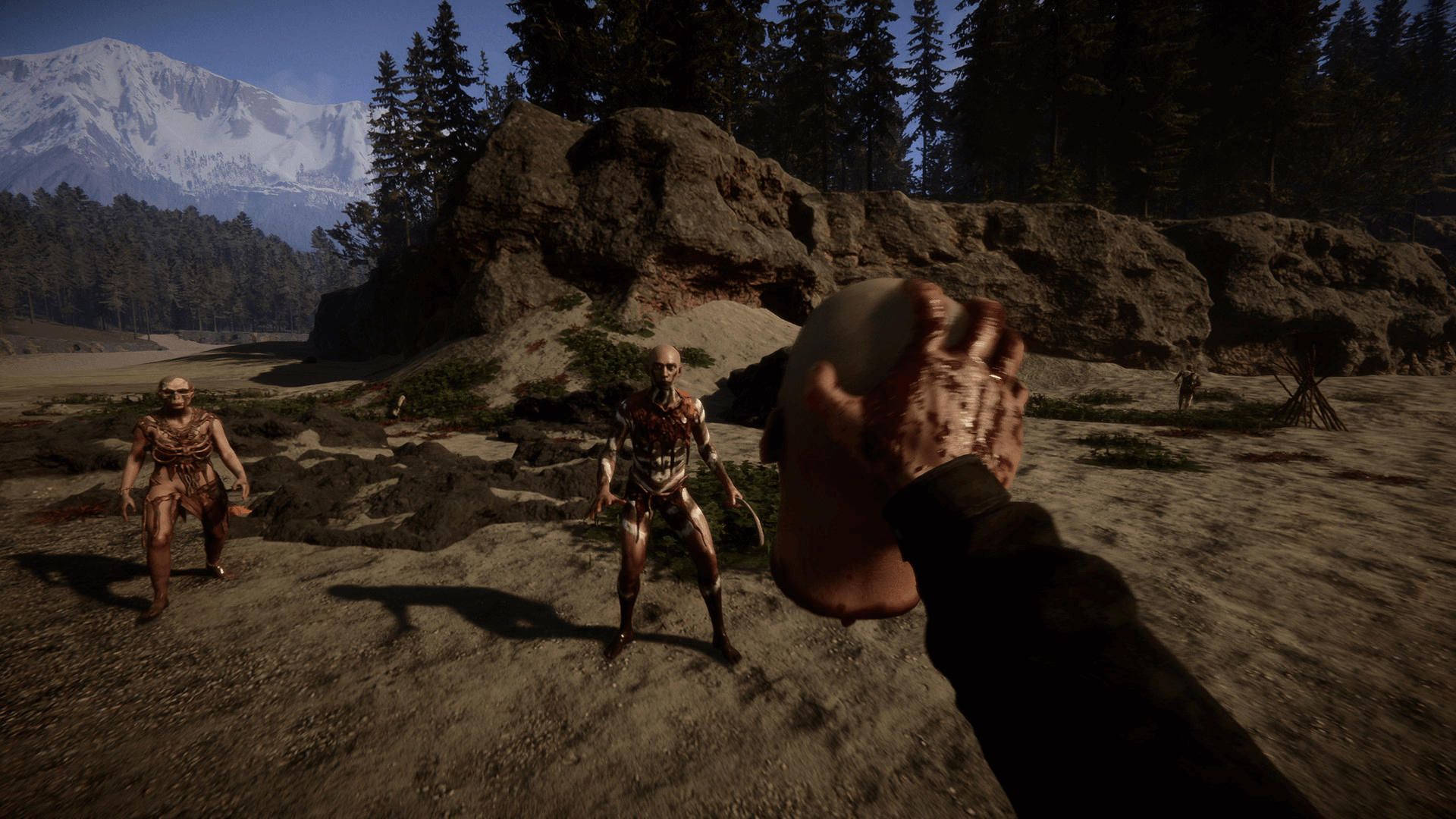 Players will have to hunt for food, build a base, and fight off any attackers. The game also features changing seasons, more intelligent enemies, and an AI companion that can fight and scavenge alongside you. If you found the original game to be addicting, then Sons of the Forest is a must-own.
Suicide Squad: Kill the Justice League
Suicide Squad: Kill the Justice League is due out on May 26th, 2023, for PS5, Xbox Series X and S, and PC. In the game, players get to play as each of the four playable characters of the titular Suicide Squad, including Deadshot, King Shark, Captain Boomerang and Harley Quinn.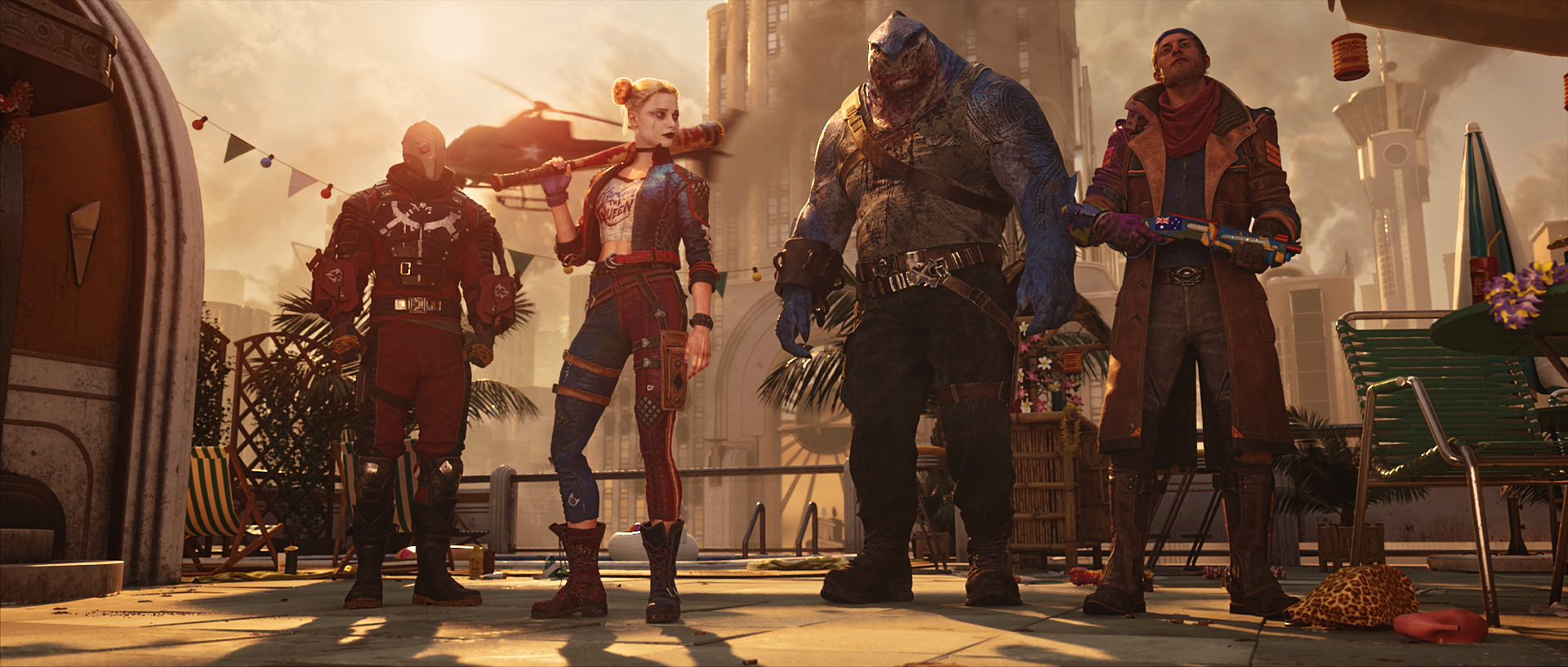 The game features frantic and explosive combat, fast and slick traversal, and genuine gameplay variety across each character. The game also has the irreverent and humorous tone that's going to make it a solid hit with new and old fans of the Suicide Squad.
Forza Motorsport
Forza Motorsport is the next installment in the cash cow Forza series, and it looks absolutely stunning. The driving experience has been completely overhauled, with a massive improvement in physics simulations, photogrammetry, 3D scans, and more, apparently. Everything has been rendered much more realistically, from the surfaces to the foliage to the sky and beyond. Is that going to matter when you're hurtling around at 190MPH, though?
Yes. Of course it is. Just look at the pretty on that.
Starfield
Starfield is Bethesda's first new IP in decades, and Xbox's biggest console exclusive of the year. With a thousand planets, several large cities, tons of character creation options, ship customization, and exploration, Starfield is a big game. However, what makes it even more intriguing on PC is the modding scene. Fallout 4 has extensive support from the mod community, and Starfield is hoping to tap into that same community. With its vast open world, character customization, and deep exploration options, Bethesda is hoping that Starfield will not only be a major hit with console players but also with PC modders. I got through all of that and didn't mention No Man's Sky once.
Oops.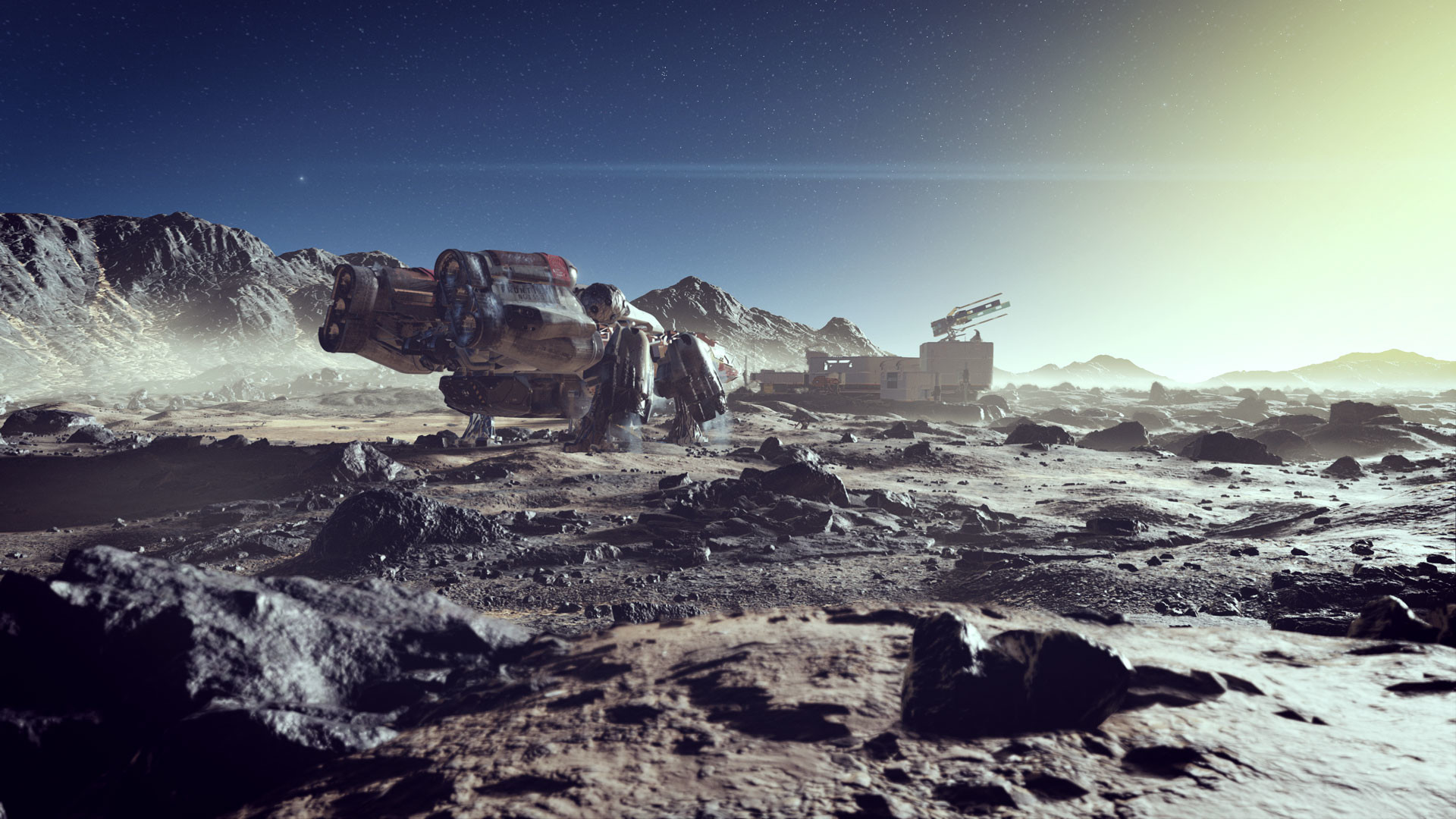 Redfall
Redfall, developed by Arcane Studios, takes place in a town that comes under siege by vampires. Players must band together as a group of survivors and fight against the supernatural menace. The game features four playable characters, each with their own unique abilities, from an engineer with a robot companion to a cryptozoologist with traps to a telekinetic powerhouse. With a fast-paced and action-packed combat system, Redfall promises to deliver a thrilling vampire adventure.
S.T.A.L.K.E.R. 2: Heart of Chornobyl
GSC Game World has been hard at work on S.T.A.L.K.E.R. 2: Heart of Chornobyl, and the recent screenshots look incredible. This game is quite close to this author's heart, because I remember impulsively buying S.T.A.L.K.E.R. on DVD ROM from a charity shop to test a new graphics card – a GTX 970. It did not disappoint. This new game promises to be a massive step forward for the franchise, with a gorgeous world to explore and a host of mysteries to uncover. Players will be able to team up with, or against, other stalkers as they navigate the exclusion zone and fight against terrifying mutants.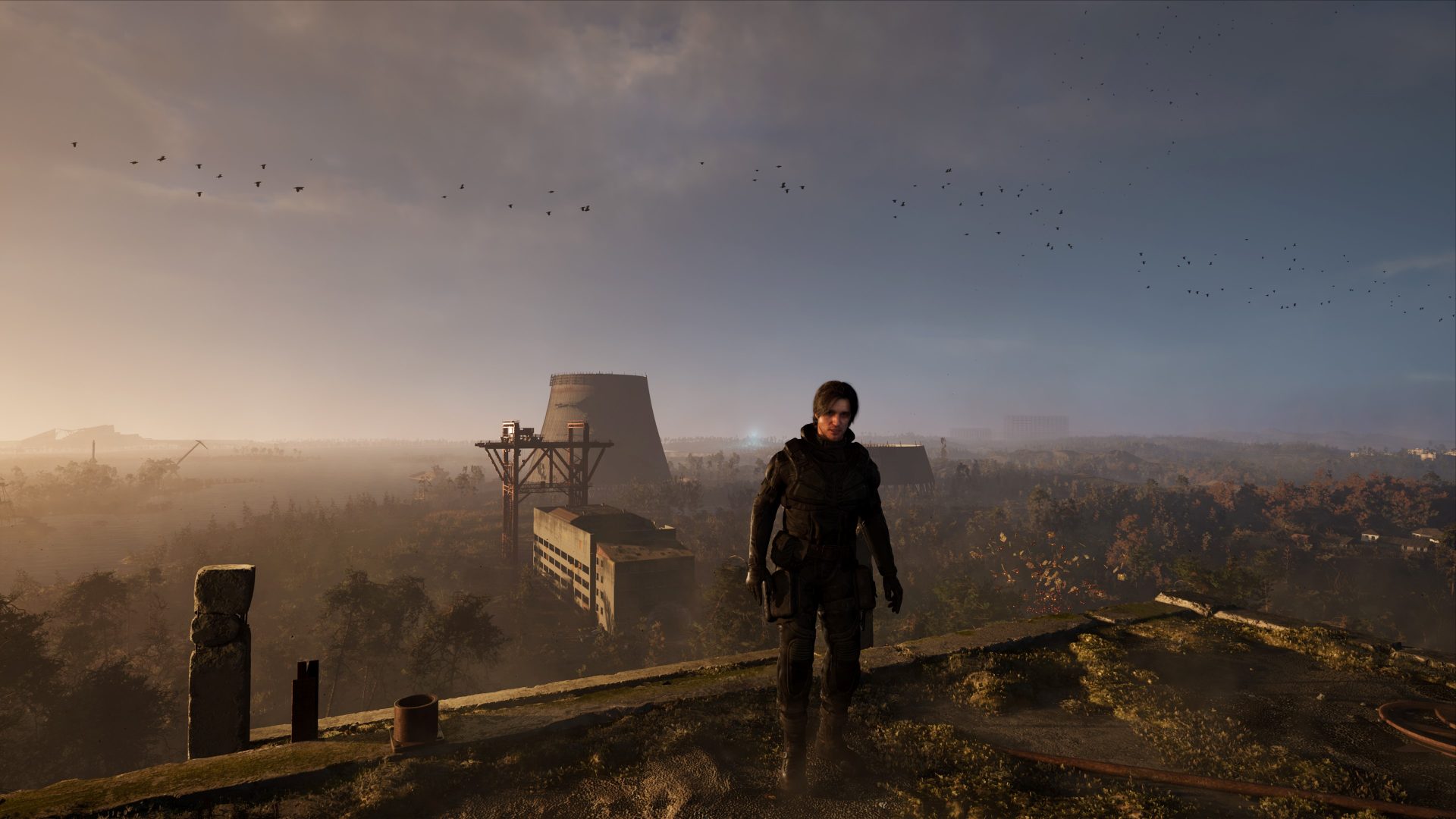 With over 30 customizable weapons and a wealth of artefacts to discover, S.T.A.L.K.E.R. 2 is shaping up to be a thrilling journey through one of the most fabled and dangerous places on earth. Scavenger, Trespasser, Adventurer, Loner, Killer, Explorer, Robber – the choice is yours. Just make sure your gun is in good order.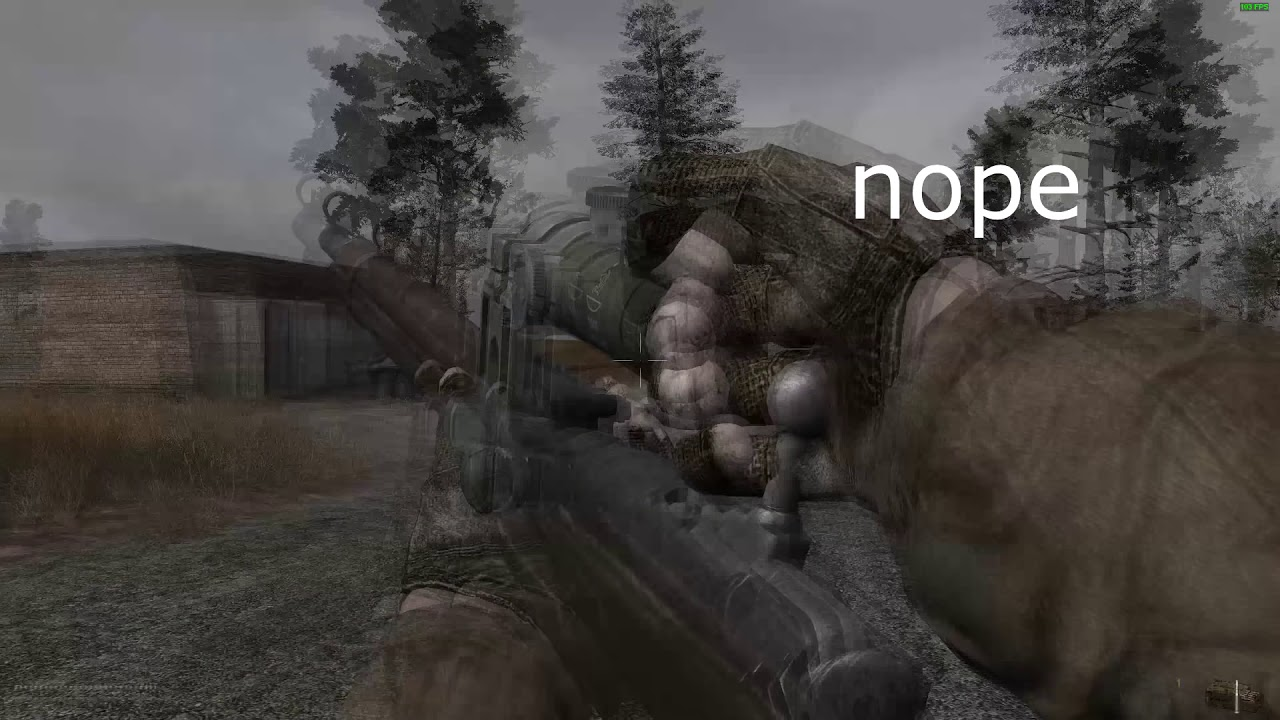 Dead Space
The Dead Space remake is out now – a fine reimagining of the beloved 2008 sci-fi horror game, and it looks like a major upgrade. From improved Zero-G controls to a new "peeling" system designed to heighten the horror factor, the Dead Space remake promises to be a happy little terror experience.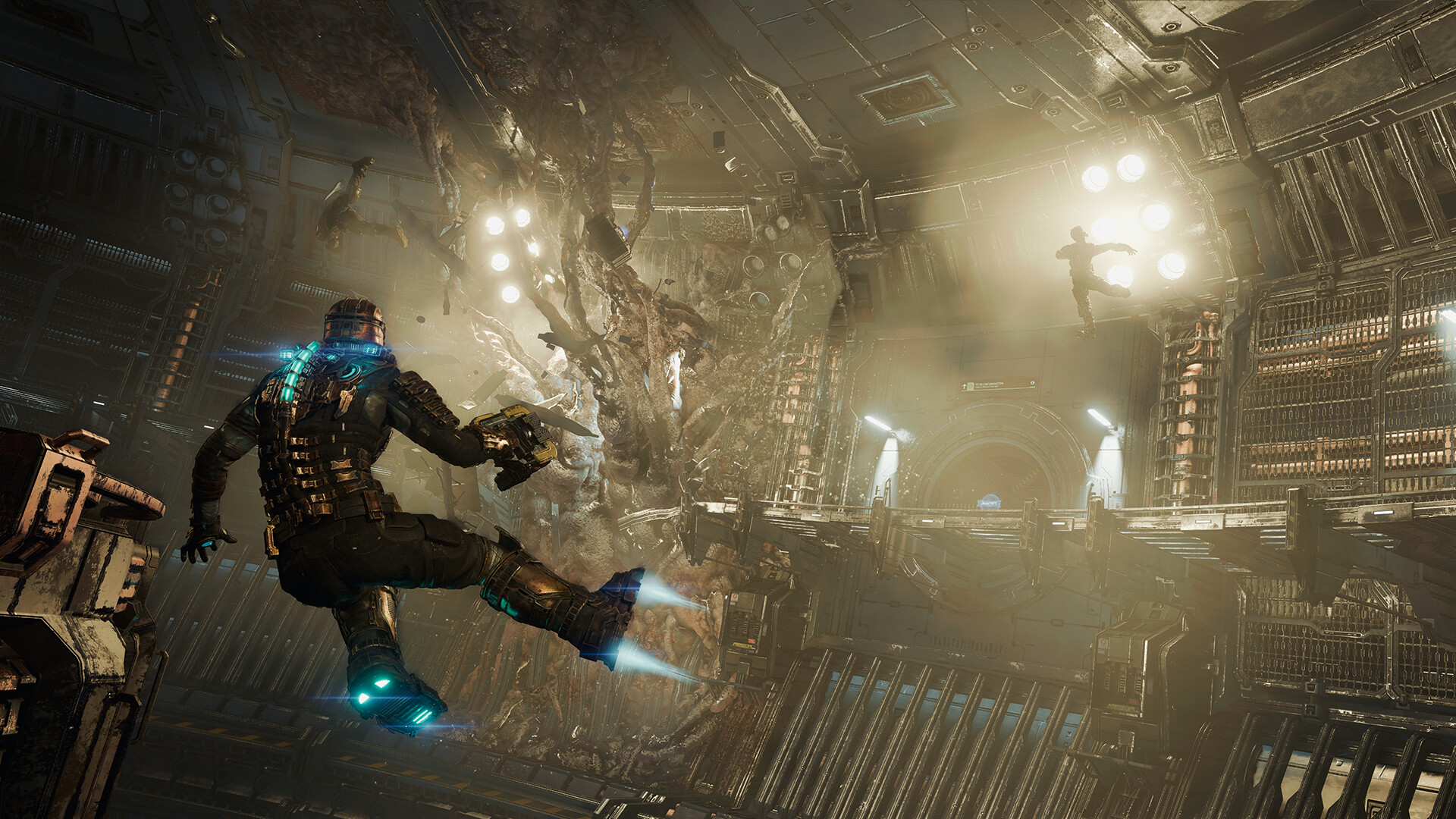 There is also a new "Intensity Director" system that dynamically adjusts events to make the game even scarier, which is useless for people like me who need their Dad in the room when they are playing it and the lights on. Dead Space is shaping up to be a must-play for fans of the genre.
Minecraft Legends
Minecraft Legends, developed by Mojang and Blackbird Interactive, is a unique blend of classic Minecraft elements and action-strategy gameplay. In the game, players face an invasion from the nether and must unite the Overworld to fight back. You're not just overseeing units from above, but actively participating in battles from a third-person perspective. You'll have the option to build, craft structures, and recruit different kinds of units, making Minecraft Legends an enticing spin-off even for those unfamiliar with strategy games. The game is set to release in April 2023 for PC, Xbox One, Xbox Series X and S, PS4, PS5, and Nintendo Switch.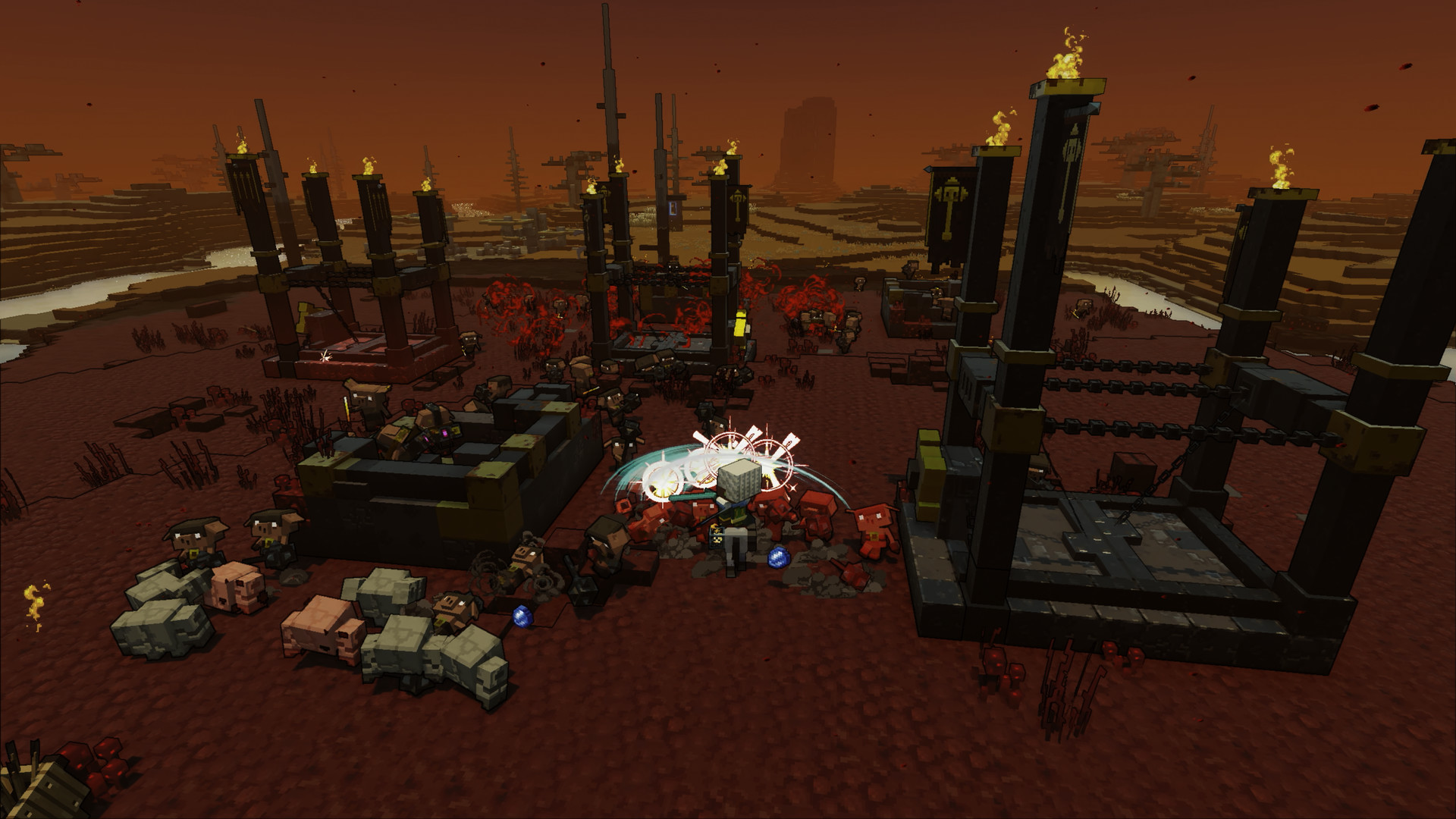 Resident Evil 4 Remake
The Resident Evil franchise has been a staple for console gamers for years, but the PC gaming community has had some great mod support for the series, including the original Resident Evil 4. The Resident Evil 4 Remake is pencilled for release 24 March 2023, and it's set to be a treat for fans with its revamp visuals powered by the RE Engine, improved combat mechanics and a spookier atmosphere. So, that'll be relaxing.
The heroic Leon S. Kennedy is getting an update to revamp his appearance from the 2019 Resident Evil 2 remake. He's still the often brooding, yet charming and witty government agent we know and love, but with a bit more life experience and a touch of cynicism. Sort of makes him sound like he's from the North of England.
Even Ashley Graham and Ada Wong are getting a redesign, and rumour has it that Ashley may play a more active and less stereotypical role, but here's the kicker: the wickedly charming Albert Wesker is back in action! After a long hiatus, he's returning to the Resident Evil series in the Resident Evil 4 remake. He's been M.I.A. since 2009's Resident Evil 5, and unfortunately, he wasn't a part of the latest installment, Resident Evil Village. But now, he's back and ready to bring his evil ways to the table.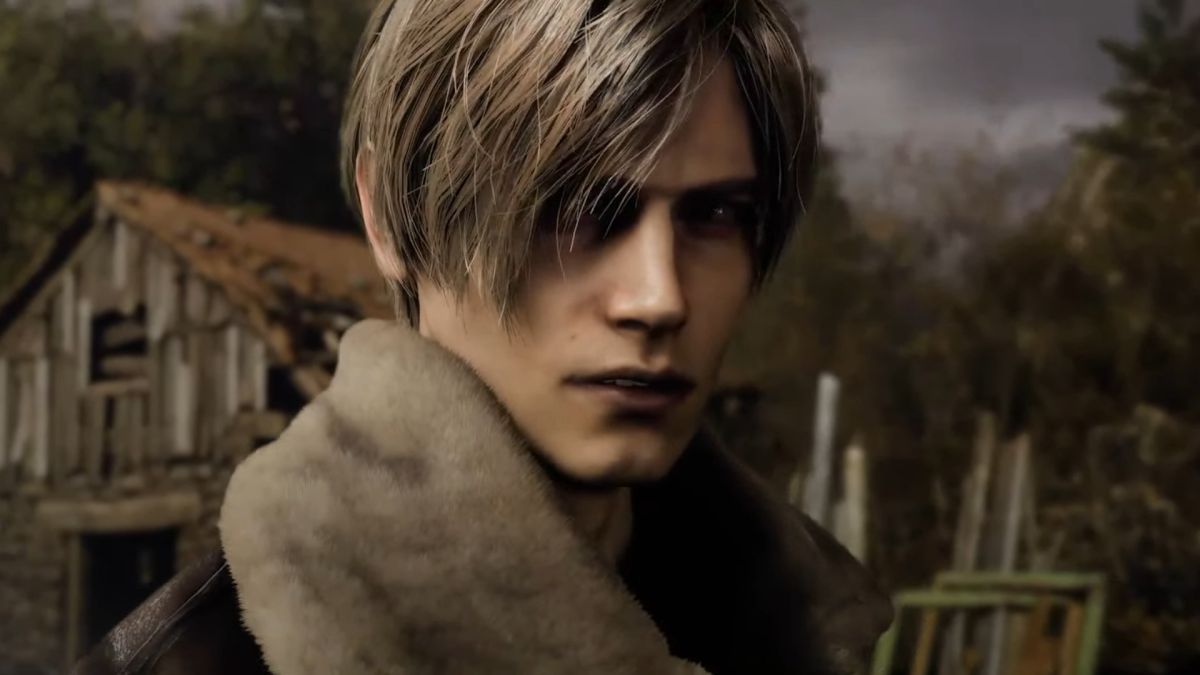 Atomic Heart
Gone are the days of carefree innovation. The new robot control system is almost here, but it's not as secure as it seems. A catastrophic accident or a sinister plot could cause chaos before it even gets launched.
Thanks to cutting-edge tech and secret experiments, strange creatures, frightening machines, and mighty robots have arisen and are now turning against their creators. You are the only one who can put a stop to them and uncover the truth about this seemingly perfect world.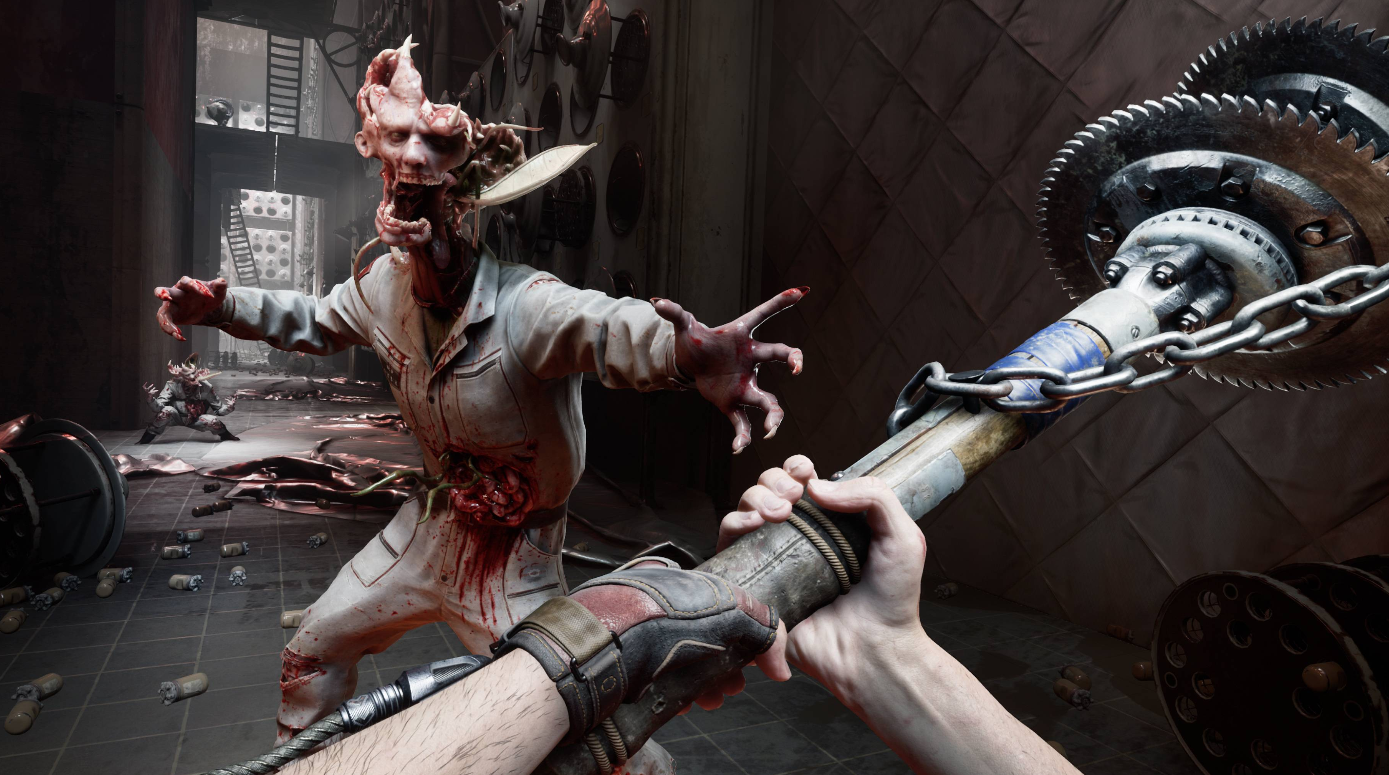 With your experimental (absolutely overpowered) power glove, an arsenal of wicked blades, and the latest weapons, you're ready to take on the challenge. Every fight is unique, so you'll need to stay on your toes and switch up your style. Get creative, use everything at your disposal, and upgrade your gear to defeat your foes and save the day. Feels a lot like this is the sort of game Dead Island 2 could be (if it ever comes out)
Atomic Heart has been on many people's radar for quite some time, and its release is finally drawing near. The first-person shooter is set to launch soon, on 21st February 2023 for PC and consoles.
System Shock 2023
System Shock 2023 has been delayed for years and years, but it looks like the wait is finally over. Night Dive Studios is set to release the immersive FPS RPG classic in March 2023 for PC, Xbox Series X, Xbox One, PS4, and PS5. The game features heavily revamped HD visuals that stay true to the original while still looking gorgeous in their own right. It also boasts an overhauled UI, new music, updated controls, and of course, the classic gameplay we all know and love. To top it all off, the original voice of System Shock is even returning. What more could you want?
ARK 2
Wake up in a strange, prehistoric world filled with dinosaurs and humans battling for supremacy. You need to figure out how you got there, team up with legendary heroes, and take on powerful dark forces determined to control the fate of all life.
This sequel has been completely overhauled, featuring a very lithe Vin Diesel (known for "Riddick") as the legendary hero Santiago, as he sets out on an epic journey to protect his daughter Meeka (voiced by Auli'i Cravalho from "Moana") from the dangers of the past and the foreboding uncertainties of the future.
Customizable mods for creatures, items, gameplay features, and maps can now be shared across all platforms, and there's great news for all those tinkerers who spun up servers for the original ARK… unofficial modded servers will be supported.
Master new character traversal mechanics like mantling, free-climbing, parkour, sliding, and swinging along with intense player-skill-based action, with target-locking, blocks, dodges, combos, staggers, and special attacks. Get ready to saddle up and join what could be the ultimate survival adventure.
Company of Heroes 3
The Company of Heroes 3, the Premier World War II RTS series, is back and better than ever with two separate gameplay styles. This time around, players will be able to control their squads on the battlefield in classic RTS skirmishes, and make grander military decisions for the Total War style campaign map across the Italian and North African theatres of War. This game is poised to deliver the next generation of strategy games for PC.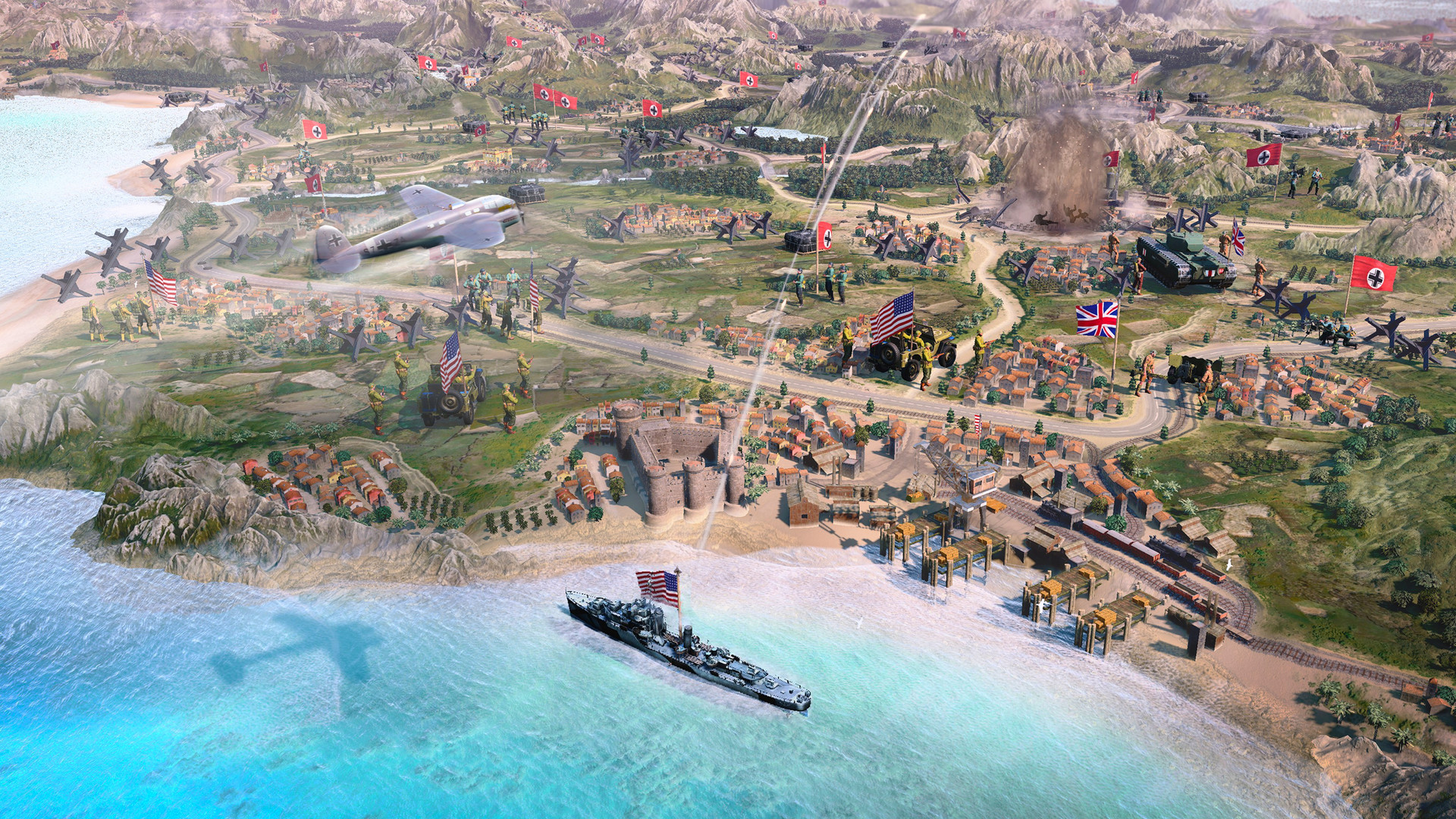 Street Fighter 6
Brace yourself for a new challenger – Street Fighter 6 is coming to take over the world on June 2nd, 2023! This latest iteration of the legendary fighting game franchise is set to blow your mind.
Street Fighter 6 has, of course, been generating a lot of buzz, and for good reason. Powered by Capcom's cutting-edge RE ENGINE, Street Fighter 6 delivers an epic experience across three game modes – World Tour, Fighting Ground and Battle Hub.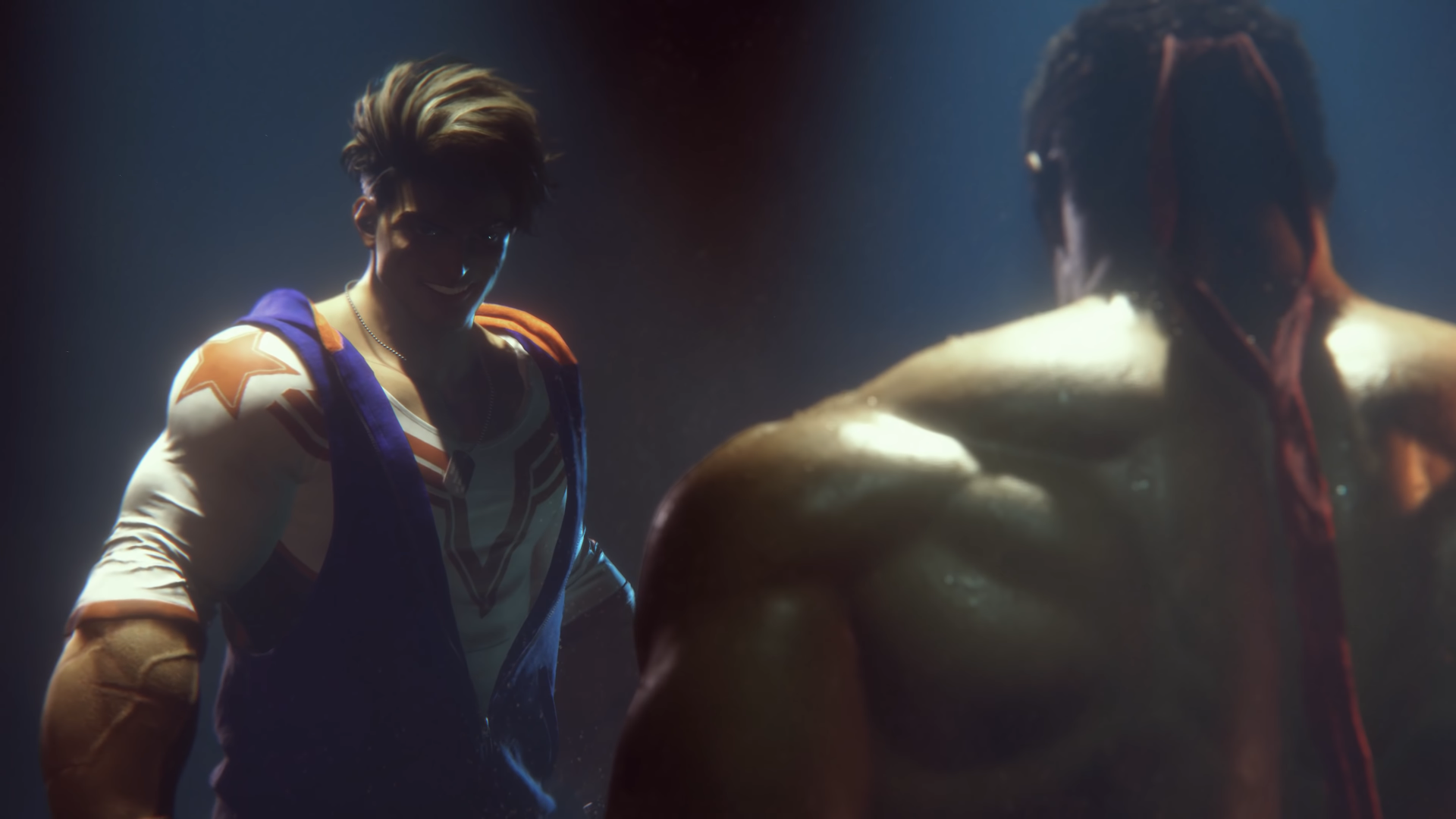 Get ready to battle with a diverse roster of 18 fighters, featuring legends like Ryu, Chun-Li, Luke, Jamie, Kimberly and more. Each character boasts stunning new designs and electrifying cinematic specials.
Step into the Fighting Ground and dominate the competition with Street Fighter 6's advanced combat system. Whether you're a seasoned pro or a newcomer, you'll find the perfect fit with three control types – Classic, Modern, and Dynamic. The Real Time Commentary Feature brings all the excitement of a competitive match, with easy-to-follow explanations of your gameplay. And don't forget to keep an eye on your Drive Gauge, a new system that manages your resources. Make every move count as you fight to claim victory.
Diablo 4
Following the "heated" release of Diablo Immortal, Diablo 4 has a lot to prove if it wants to capture the hearts of PC players. The game will have a dynamic open world, grimdark visual style, and MMO inspired approach to multiplayer. Time will tell if this game will live up to fans' expectations. Or just live.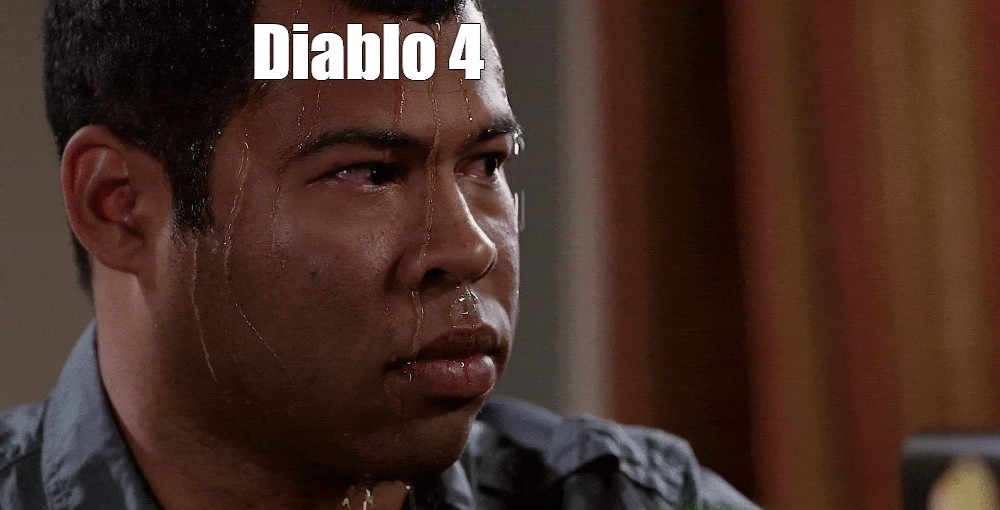 Wild Hearts
Get ready for a wild ride with Wild Hearts, a fresh take on the hunting game that gives you an edge against the fierce beasts infused with the raw power of nature. Hunt solo or team up with friends in seamless co-op mode.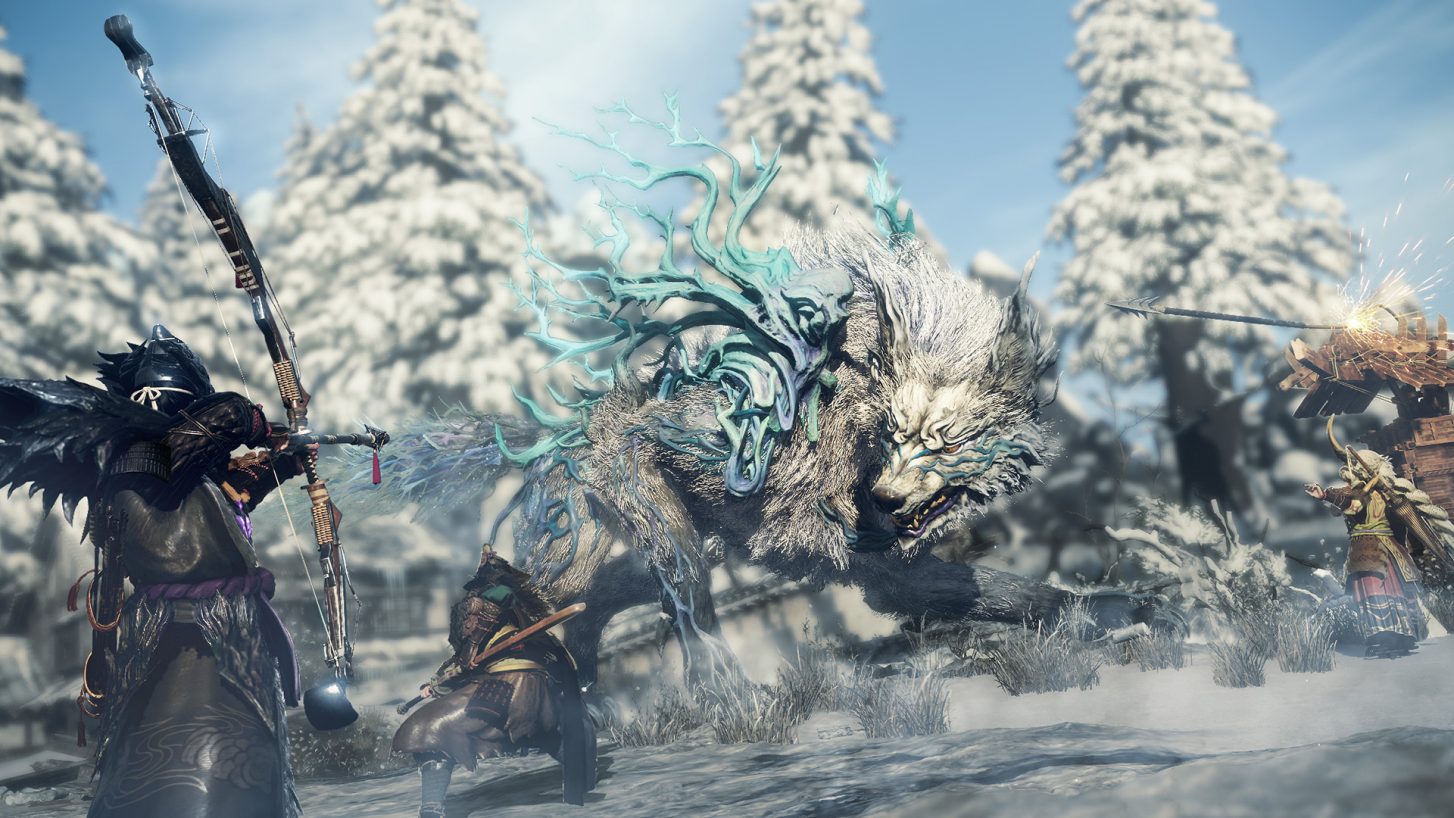 The Kemono's rampage through the once thriving Azuma is shrouded in mystery. Driven by despair, they wield nature's destructive power with devastating force. For a while, it seemed like nothing could stop them, but hope arrives in the form of a skilled hunter wielding deadly weapons and advanced technology known as Karakuri. This hunter has the potential to change the outcome of the battle.
Wild Hearts, a joint project by Dynasty Warriors developer amigaforce and small Indie outfit, is gearing up to take down Monster Hunter.
Baldur's Gate 3
Dive into a world of adventure with a wide range of D&D races and classes at your fingertips, or play as a custom origin character with its own unique backstory. Go on epic quests, collect loot, do battle, and even explore romantic relationships as you travel through the Forgotten Realms and beyond. Play solo and choose your allies wisely, or team up with up to three other players in multiplayer.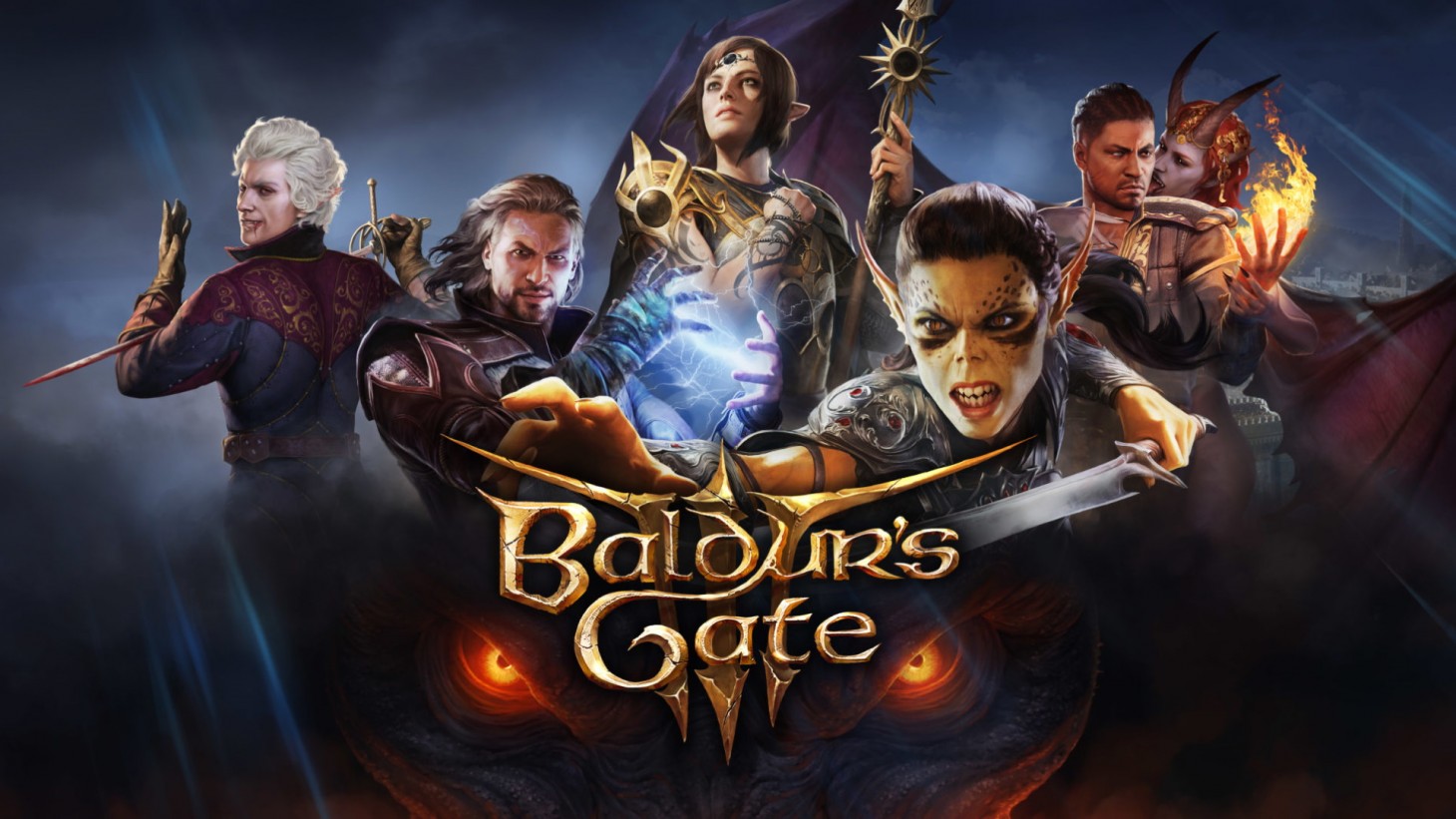 You're being abducted, infected, and losing control. The monster within is taking over, but as the corruption grows, so does your power. While that power might help you survive, there will be a price to pay, and the bonds of trust you forge with your companions may be your greatest asset. Caught in a war between devils, gods, and otherworldly forces, the fate of the Forgotten Realms rests in your hands.
Thanks to the latest Divinity 4.0 engine, Baldur's Gate 3 delivers more freedom than ever before to explore, experiment, and interact with a world that responds to your choices. Immerse yourself in a grand, cinematic narrative that brings you closer to your characters than ever before as you venture through the biggest world yet.
The Forgotten Realms are a massive, intricate, and diverse world, filled with secrets waiting to be uncovered. Verticality is key to exploration, so use your stealth, charm, strength, agility, and parkour skills to journey from the depths of the Underdark to the shimmering rooftops of the Upper City. Your survival and the impact you leave on the world is entirely up to you.
Baldur's Gate 3, after a long stint in Early Access, is all set for its official release this August. This ambitious RPG is set within the world of Dungeons and Dragons, and will include both acts 2 and 3 of its choice-driven story, as well as additional classes and species for players to pick from.
Assassin's Creed Mirage
Assassin's Creed Mirage, is probably surrounded by just the right amount of hype. It could be the best Assassin's Creed game in years. The game will return the series to its roots as a stealth-based action adventure set solely within a dense recreation of ancient Baghdad.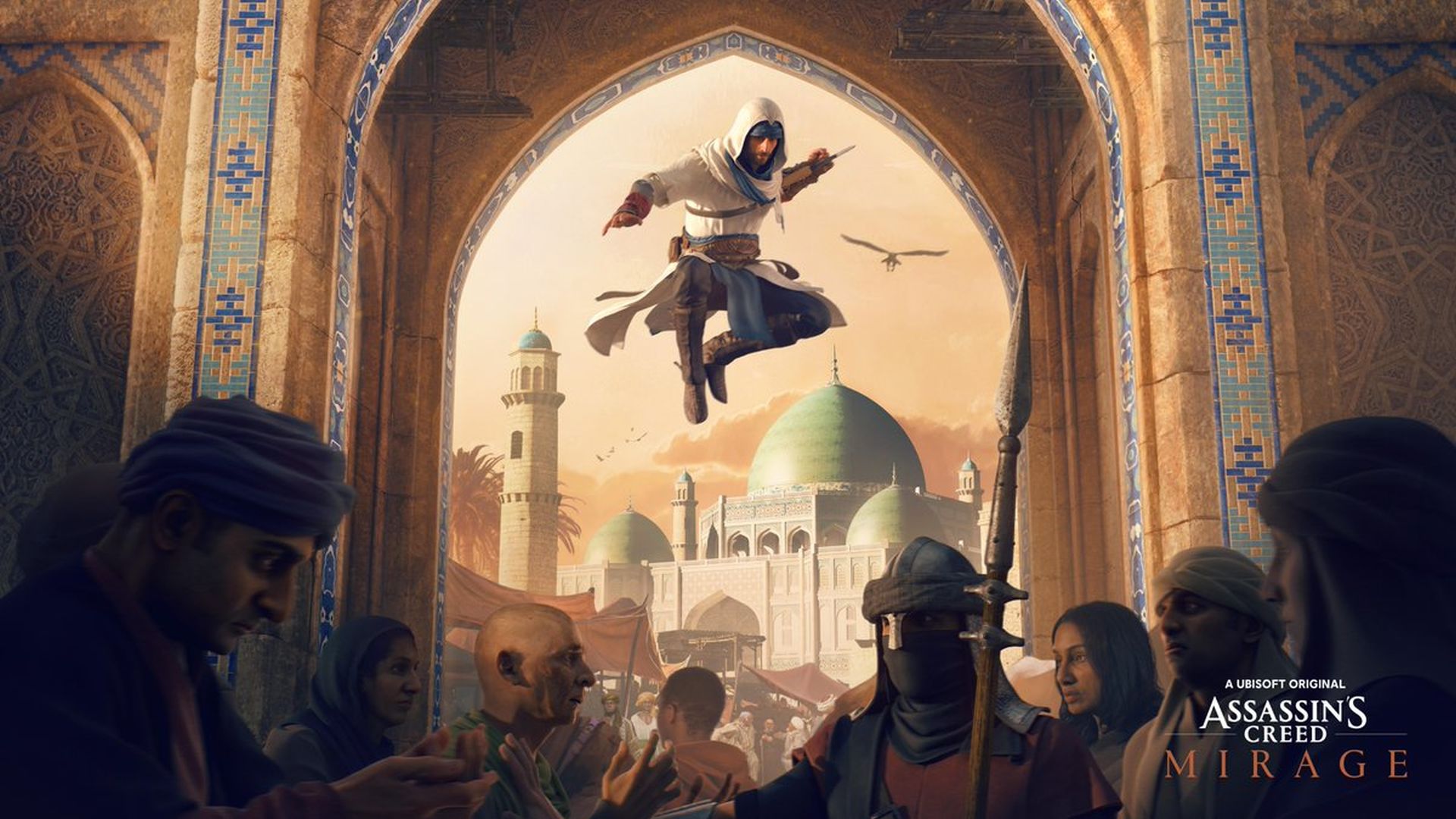 Step into the shoes of Basim, a wily street hustler on a quest for truth and revenge. Journey through the crowded alleys of 9th century Baghdad, where he'll join the secretive group known as the Hidden Ones, rising through the ranks to become a feared assassin. Uncover the modern twist on classic franchise elements that have made it so iconic for the last 15 years. Glide effortlessly through the city, executing targets with familiar, brutal efficiency using your assassin skills. Discover an incredibly rich and lively city, where the residents respond to your every move. Delve into the secrets of four distinct neighbourhoods as you explore well-crafted levels in the Golden Age of Baghdad.
And there's more…
Of course it is very difficult to fit all the awesome games into just one post. Keep your eyes on our blog in the coming weeks for more PC games you should keep on your radar.