No one wants to work in a dull, grey environment and we all know that 'all work and no play' can have disastrous consequences (cut to Jack in The Shining becoming an axe-wielding madman.) So, in order to stay sane whilst the hours tick by, and to give your desk that extra bit of flair, give this selection of gadgets and gizmos a try. They're sure to liven up any workspace and make you the envy of the office.
1. Mini Arcade Machine – Amazon
When you aren't sneaking in a gaming session on your Chillblast PC, transport yourself back in time with this mini arcade machine. It comes with a 2.5″ screen, fully functioning controls and 220 classic games that are sure to add heaps of joy to your otherwise mundane day.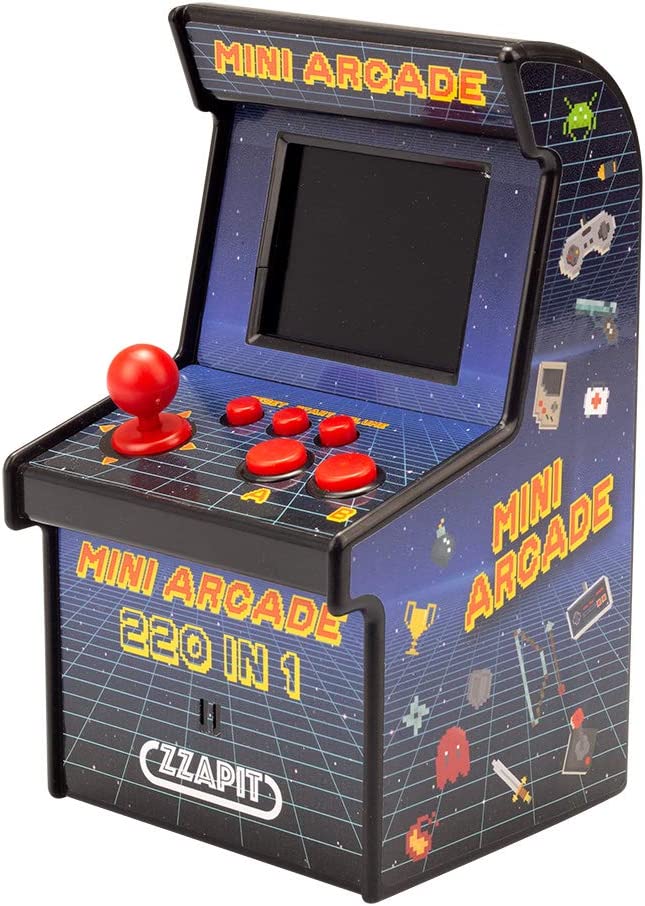 2. Henry Desk Hoover – The Hut
You've finished lunch and maybe got too excited whilst playing your mini arcade machine that you got crumbs everywhere (totally not speaking from personal experience…) No worries! This mini Henry Hoover can take care of all your mess and can even get those hard-to-reach crumbs wedged in between your keyboard with the included crevice suction head.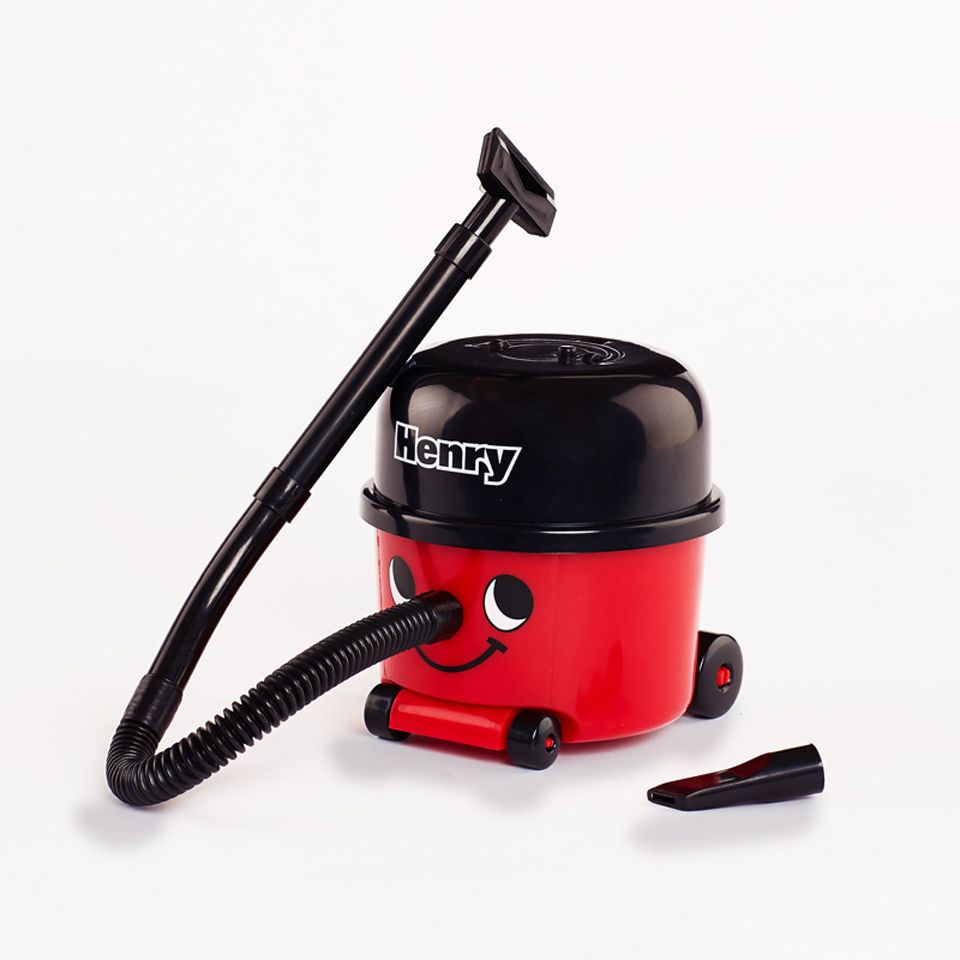 3. Rotating Desk Sorter – Amazon
If you're someone that still uses real-life stationary, and doesn't do all your work and note taking digitally, this rotating desk sorter is a life saver. It has a section for everything and won't leave your desk covered in stationary when all you need is one paperclip that just so happens to be right a the bottom of your usual pen holder. Treat yourself and save on future aggro.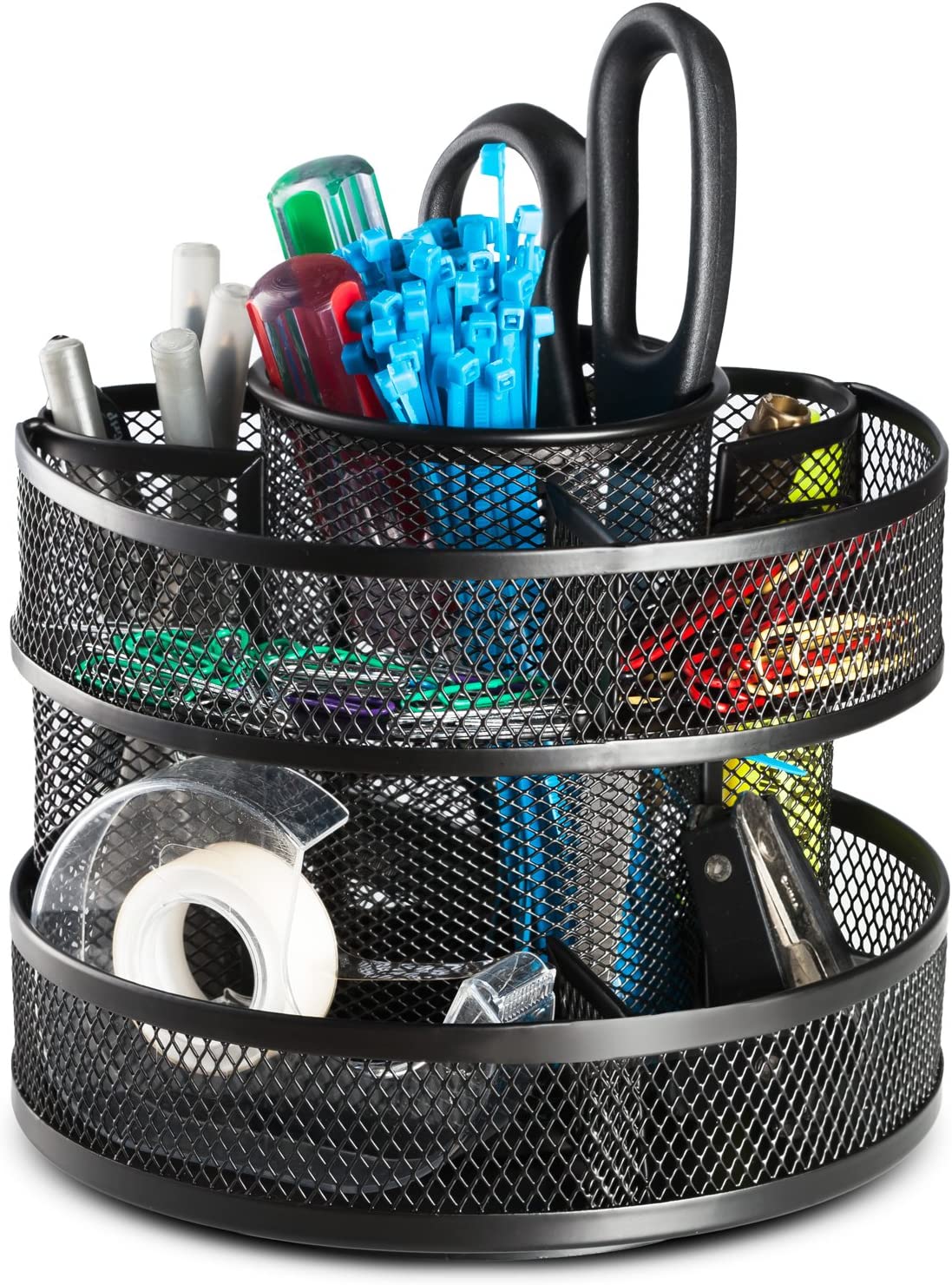 4. Tetris Lamp – Amazon
Literally brighten up your workspace with this interactive Tetris lamp. It comes with seven individual blocks that can be arranged in a new formation each time you turn it on, and moreover, will definitely catch the eye of everyone in the office. All those years of playing Tetris will come in handy with this one.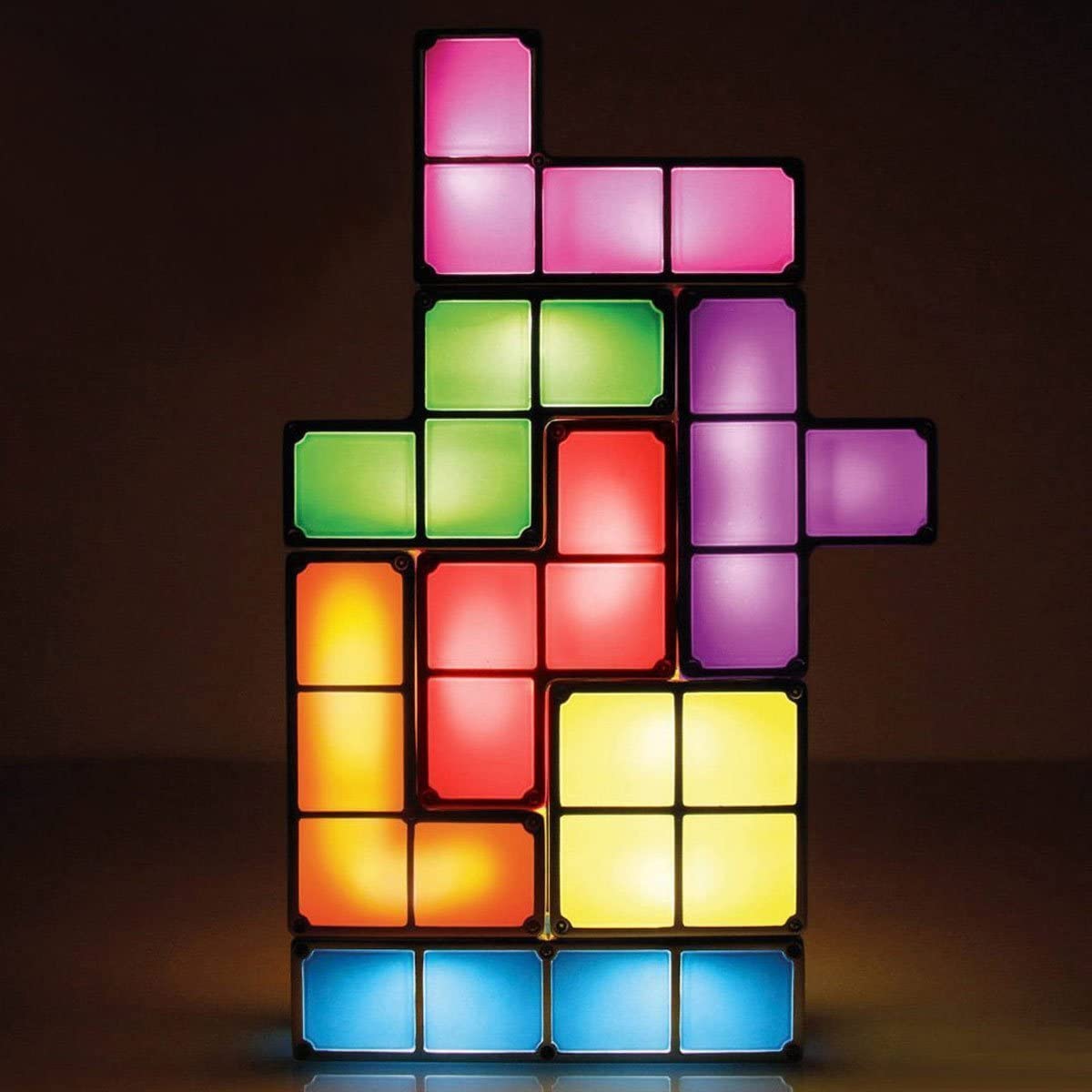 5. Personal Mini Fridge – Argos
Does your food keep getting stolen from the communal workplace fridge? If so, rather than going so far as to attach a padlock to your lunchbox, why not treat yourself to a personal mini fridge! This 4 litre mini fridge can sit discreetly under your desk and can store your lunch away from other people's slippery fingers. Additionally, it can hold six 330ml cans if you prefer to get through the day by knocking back your favourite soft drinks.
If you struggle with being a table tapper, pen clicker or leg shaker you should definitely grab yourself a fidget cube. These little bundles of clicky things, switchy things and rolly things will help to keep your idle fingers busy in a way that doesn't disturb those around you. Finally, you can focus on your work rather than wondering if your incessant pen clicking is the reason you weren't invited to the Christmas party…
Not only does this serve as an extra surface to doodle on (big win), but it can actually turn office tea rounds into a dream by allowing you to write your order on its side. Never again will you get given a cup of tea that is wrong on every level (like seriously, did you even listen to my order?) and have to pretend to like it.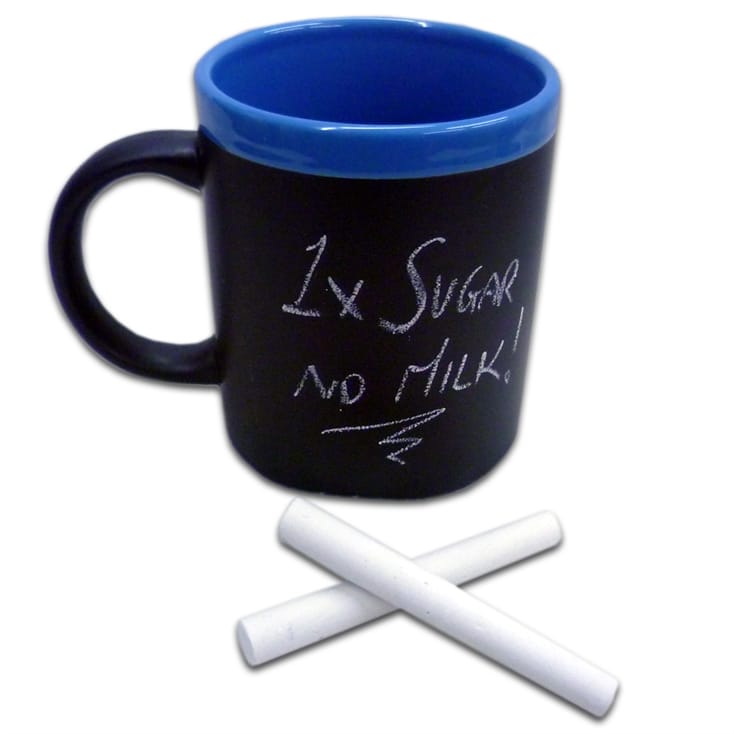 8. Illuminated Newton's Cradle – Light In The Box
I think we can all admit we've wanted one of these at one point or another. I mean, all the coolest movie characters seem to have one on their desk, so if you want to be cool, it only makes sense to have one too right? This one turns the cool factor up to an eleven though as the balls actually light up, changing colour each time they satisfyingly clack into one another. Additionally, it's not just a mesmerising object to watch, but the rhythmic knocking can actually help you relax and achieve ultimate focus when you need it most.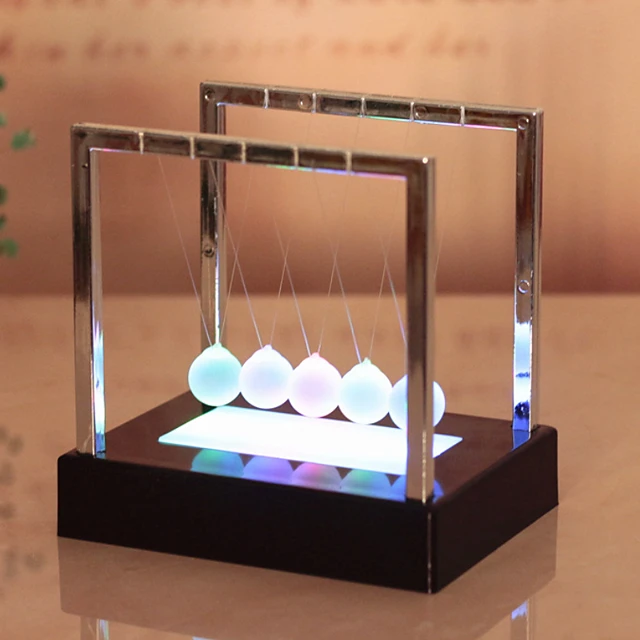 9. Motivational Desk Calendar – Calendar Club
Don't let work get you down with this encouraging and motivational desk calendar based on the refreshingly entertaining book by author Jen Sincero. Each new day comes with its own positive phrase that is sure to encourage you in your work and leave you feeling nothing short of a total badass.
10. Mobile Phone Charging Pad – John Lewis
These stylish phone charging pads do away with messy cables and loose connections, and instead sit comfortably on your desk, making charging your work phone as easy as putting it down. Unfortunately, it does mean you can no longer use the excuse that your phone ran out of juice when you ignore that call from your boss…
Treat yourself!
So there you have it! 10 cool gadgets that help to spice up your workspace and also keep you focused. Make sure to treat yourself by buying a few and see how much cooler and more productive your work life becomes.