Valve's Steam Deck has been one of the most successful hardware launches of the year, mainstreaming the portable PC gaming market and opening up hundreds of people to the gaming scene in ways not possible before. It's not as powerful or as customizable as a custom gaming PC, but there are some great accessories you can use to augment your Steam Deck.
If you're running out of storage space, find the joysticks aren't to your liking, wish the battery lasted longer, or just want a handy carry case to keep your Steam Deck safe while travelling, there's something for you.
Here are the best Steam Deck accessories you can buy.
This article was updated 30th September 2022.
Samsung Evo Plus 512GB MicroSD Card
The Steam Deck is available in three configurations, with the most expensive offering half a terabyte of SSD storage. That's fine, but it's not enough for the most expansive of game libraries. If you want to install a much greater number of games on your Steam Deck so they're ready to play at a moment's notice, the easiest way to expand it is through an A2 rated microSD card, like this 512GB model from Samsung.
You can get cards as small as 64GB, but this 512GB model is cost-effective and gives you enough space for a much greater number of games. Although this is a relatively fast UHS1 microSD card, it still won't operate as fast as the internal NVMe SSD inside your Steam Deck, so be sure to move games across to the internal storage if you want the fastest game load times. But if you don't mind sacrificing a few seconds on loading screens, you can play straight from the SD card too.
The Steam Deck performs much better with A2 rated microSD cards; Application Performance Class 2 (A2) ensures SD memory card delivers much higher performance over A1 by using functions such as Command Queuing and Cache, and provides efficient flash memory management options for hardware it is used with.
With the Steam Deck, the performance increase comes in the form of game downloads and installs. When you download a game to your microSD card, the A2 outperforms the A1 SD card by using intelligent features that won't cause a bottleneck between a high-speed internet connection and your storage. For gaming, there is little difference, but considering the huge number of games available, downloading and installing is a process you'll perform a lot, no doubt!
Alternatively, there are faster SD cards you can buy. Look for UHS3 microSD for the fastest options.
DLSeego Protective Case
If you finally got your hands on your Steam Deck and you want to keep it in as pristine condition as possible, the only option is to use a capable protective case. This solid shell option from DLSeego is a great tool for the job, adding a protective casing around the Steam deck, textured anti-slip control grips, and cutouts for all the original buttons so the feel of the Steam Deck doesn't change once it's applied.
The casing provides a measure of anti-shock protection, as well as warding against scratches and bumps that would otherwise mar the surface of the Steam Deck. There are additional openings for heat dissipation too, ensuring that the thermal design of the Steam Deck is unaffected and won't lead to thermal throttling.
It's available for less than £20 and in a wide range of colour options, letting you add a measure of personality to your Steam Deck if you prefer, or there's the standard black for that typical understated look.
Anker Power Bank PowerCore+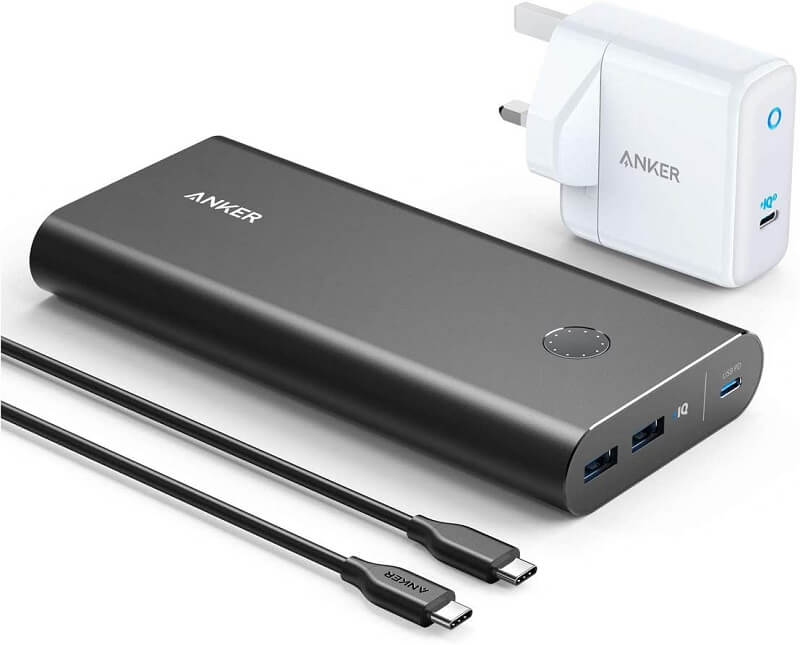 Battery life for the Steam Deck ranges depending on what you do with it, from a couple of hours at the low-end to up to eight hours at the high-end. However, you can extend your Steam Deck's battery life when away from a wall socket with a power bank, and this 26800mAh model from Anker gives you all the power you need for a complete recharge, more than doubling your usual battery life.
It features USB Power Delivery with a total of 60W of charging power across two ports, letting the Steam Deck charge extremely quickly while charging another device at the same time too. Perfect for charging up your phone while you wait for the Steam Deck to be ready for play.
The Anker PowerCore power bank itself can be recharged from the included wall socket in just three and a half hours, too. So it doesn't take long to get your backup battery ready to go for another round of extended portable gaming.
Xbox Elite Wireless Controller Series 2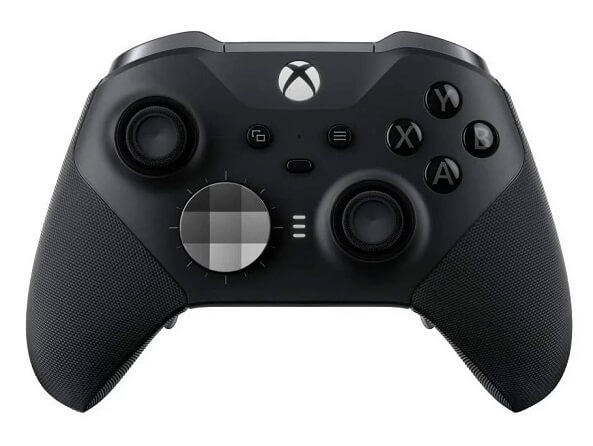 The Steam Deck's standard controls are some of the best of any portable gaming machine, with a robust selection of controller options. They're not a substitute for the best gamepad controllers out there, though, and if you want the best of the best wireless controllers, the Xbox Elite Wireless Controller Series 2 is the king of the hill.
This controller features some of the highest quality inputs you'll find on any game controller. Made with premium materials, almost everything to do with it is customizable. You can swap out the joysticks, customize their tension for more nuanced input, adjust the sensitivity of the trigger switches, or swap out any of the grips and buttons that you don't like. You can really turn this controller into your own, optimizing it for your playstyle and personal preferences.
You'll have to use a Bluetooth connection for it, which isn't quite as responsive or as energy efficient as the usual Xbox Wireless function that the controller takes advantage of with the latest Xbox consoles. But it's still a great solution for adding a traditional controller to your Steam Deck accessory collection.
Razer Black Shark V2 Gaming Headset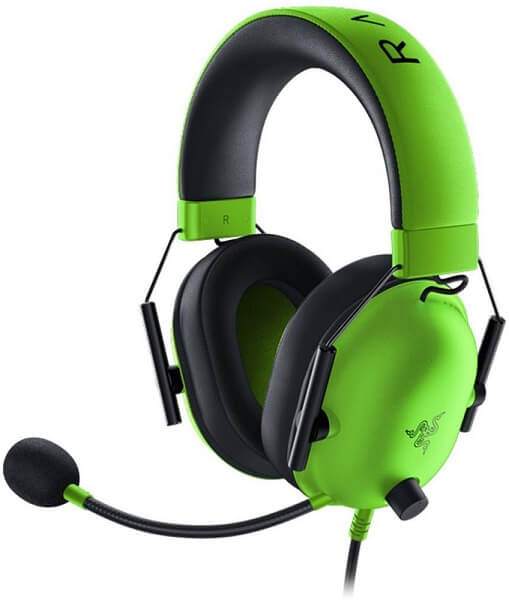 The Steam Deck's sound isn't bad out of the box, but you'll get much better sound quality with a good set of gaming headphones. The Razer Black Shark V2 is one of the best gaming headsets of recent years, offering excellent sound thanks to its large 50mm drivers.
With its 3.5mm wired connection, it's compatible with just about every console and device out there, including many smartphones and laptops. It works with the Steam Deck too, and it offers both excellent in-game sound quality and a capable microphone to make it easier to communicate with your teammates and enemies alike.
The BlackShark V2 features a comfortable headband and gel cushioned earcups so that you don't experience head or ear fatigue during long gaming sessions, and with its on-ear touch controls, it's easy to adjust the volume on the fly.
It's available in the classic Razer black and green, as well as white, and if you prefer to untether yourself from the Steam Deck, there's a wireless version that you can connect to the Steam Deck using Bluetooth; though note you'll have to pay a higher price and contend with battery life.
Razer Huntsman Mini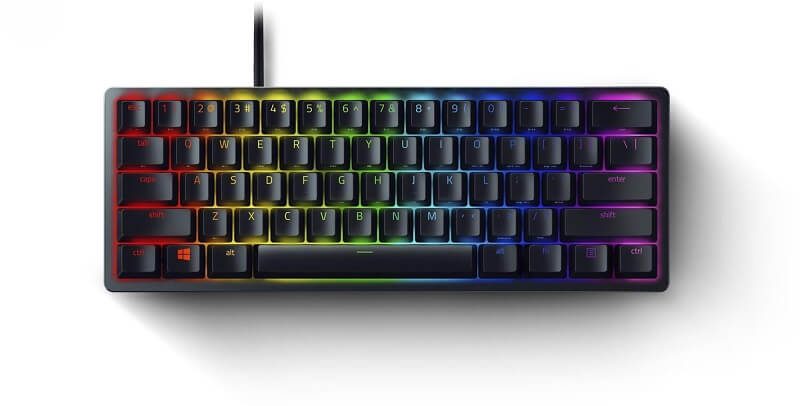 The Razer Huntsman Mini is a great 60% gaming keyboard that doesn't take up much space in your backpack but represents a great way to deliver full keyboard control to your Steam Deck. If you want more traditional PC gaming controls, or want to be able to effectively type out messages to your friends in-game, a small form-factor keyboard like this one is a great fit.
It has a USB-C cable, so can connect directly to your Steam Deck for easy keyboard access, and since this is an optical-mechanical keyboard, it's incredibly responsive. It's lightweight and has per-key RGB backlighting, so you can make it look great too (although bear in mind that does have an effect on the Steam Deck's battery).
Plus, if you want to customize the controls, there's always the option of using the programmable macros and key remap functions – though you'll need to plug it into a desktop PC to gain access to the software to make those changes.
StarTech 4-port USB Hub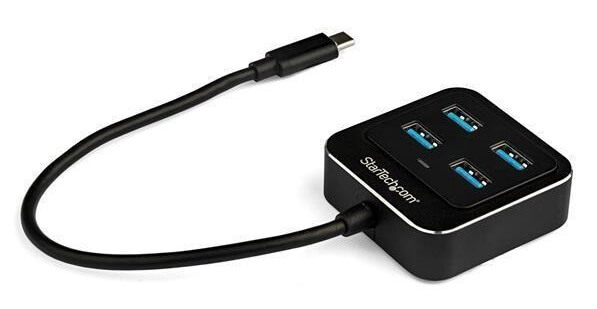 The Steam Deck might have a few ports you can take advantage of, but if you want to attach USB-A devices – and several of them at once – you'll need a USB hub. This StarTech four-port USB-A 3.1 Gen 2 hub offers transfer speeds of up to 10 Gbps, with support for four simultaneous devices. It's compact, powered entirely by the USB-C source port, and is completely plug-and-play.
Just plug it into your Steam Deck, plug in the accessories you want to use, and you'll be off and running. It has native support for Windows, MacOS, and Linux, so should work right out of the box with your Steam Deck, but it'll also work on your other PCs and devices too.
Benzacap Steam Deck Screen Protector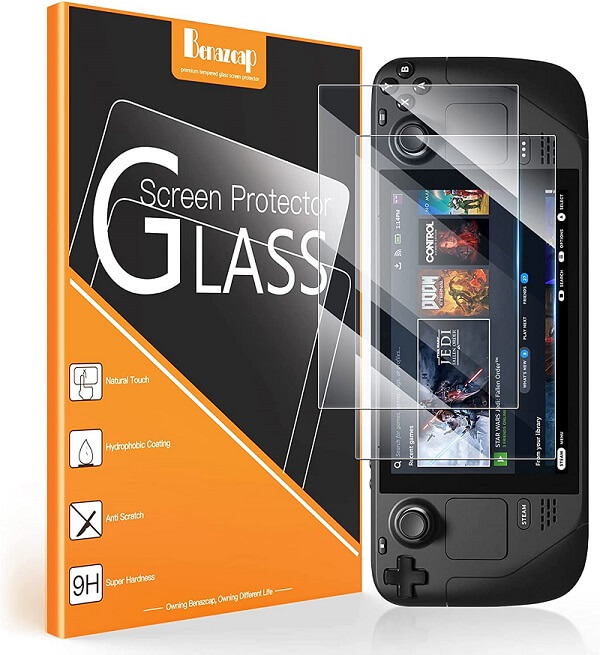 Even if it's more affordable than a full-size gaming PC, the Steam Deck isn't cheap. That means it's worth taking care of and the best way to take care of any touchscreen device is to fit it with a screen protector.
This two-pack of Steam Deck screen protectors from Benazcap is the perfect way to make sure your Steam Deck's screen stays scratch and blemish-free. It offers a 33mm tempered glass cover for the main screen, providing near-perfect transparency and retaining full touchscreen functionality while blocking any incoming damage.
You get two in the pack too, so once you've used it enough that the first cover is starting to show some wear and tear and your games don't look as good as they did, just slap the second one on. It comes with its own screen cleaning and application kit too, so adding and removing the screen protectors is quick and easy.
Logitech G502 Hero Gaming Mouse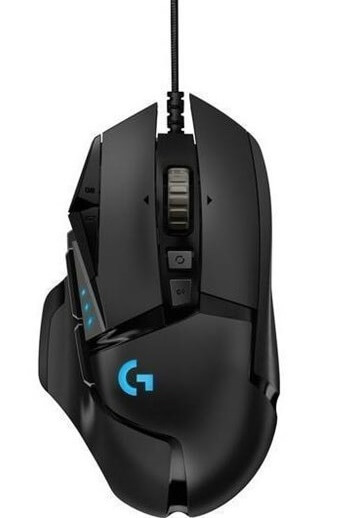 Although the inputs on the Steam Deck are excellent at emulating a touchpad, they'll never substitute for the full function of a gaming mouse. The Logitech G502 is an excellent gaming mouse with a high-performance sensor, making it a great option if you want to play your Steam Deck games with full mouse control.
It has a 25,000 DPI optical sensor, which is way higher than anyone needs, but if you're playing in extremely tight settings, then that remains an option. More important is that the Hero sensor is supremely accurate, helping you to be a better and more accurate gamer.
There are also 11 programmable buttons, on-the-fly DPI adjustment, and tunable weights for a really customizable mousing experience. It has PTFE feet on the underside for smooth movements, and it's relatively lightweight at just 121g.
This wired version is the most affordable version of the G502, but if you want to ditch the wires, there is a wireless version worth considering too, but you'll pay extra for that privilege of dropping the tether.
Asus ROG Strix 17-inch portable monitor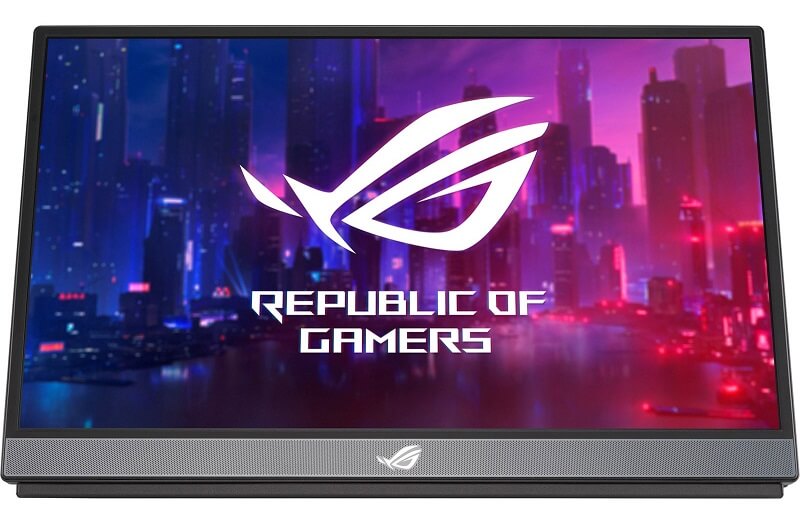 The Steam Deck's screen is one of its best features, offering near-Full HD resolution content in a compact form factor. It's a touchscreen, has a high refresh rate, and is relatively bright. But, it's quite small.
That's where using external displays can help, but a big TV or gaming monitor isn't going to take advantage of the truly portable nature of the Steam Deck, which is where portable displays like the 17.3-inch Asus ROG Strix portable gaming monitor can be a game changer.
This 1080p display has enough battery for a couple of hours of use at a time and offers up to a 240Hz refresh rate, for buttery smooth gaming – when you can hit such high frame rates. It supports adaptive sync and has eyecare features to reduce blue light exposure to the user. It's an excellent companion for a Steam Deck, letting you expand your portable PC gaming experience to a much larger display. That makes it a great fit for hotseat multiplayer games too.
Choetech USB-C Cable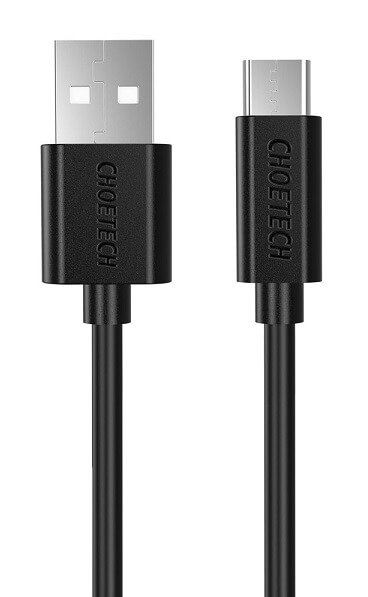 The Steam Deck comes with a decent USB-C cable, but if you find yourself in need of another one, or a longer one, this Choetech USB-C cable gives you a great solution for transferring your games, or charging up the Steam Deck when it runs low on charge.
This cable has full support for quick charging USB-C devices, and high-speed data transfers, and has been quality tested for over 5,000 bends, so it will stand up to any wear and tear that you subject it to on a day-to-day basis.