Microsoft Flight Simulator made a triumphant return to form in 2020 with a genre-defining experience that is both gorgeous to look at and deeply immersive. It features high-end visuals and true-to-life representations of a wide variety of intricately detailed aircraft, alongside tens of thousands of airports, and countless vistas of real-life cities and landscapes.
For a game (and series) so married to the authenticity of the experience of real-world flying, there are a number of ways you can improve your own immersion too. Real-world flight sim controllers and accessories like joysticks and throttles are one way, but there are other accessories that will improve your Flight Simulator experience too.
1. A Flight Joystick
One of the easiest ways to upgrade your flight simulator experience is to purchase a joystick.
They give you immediate three-axis control with a single hand, where before keyboard and mouse were required in tandem. This frees up your other hand for the throttle or other controls.
Joysticks also offer analogue control, allowing for nuanced inputs for yaw, pitch, and roll, which gives you much more subtle control of your plane.
While they aren't what most actual plane pilots use (see below for more real-world flight controls) they are much closer than either a mouse and keyboard combination or a console gamepad.
For a great entry-level joystick, the Logitech Extreme 3D Pro is a classic for around £45. It gives you 12 programmable buttons that put all of your plane's toggleable actions within easy reach, as well as a built-in throttle.
If you have a bigger budget or want something higher quality, you could opt for a more capable joystick. But, for big money Flight Simulator controllers, you might want to consider some of the more advanced options below instead.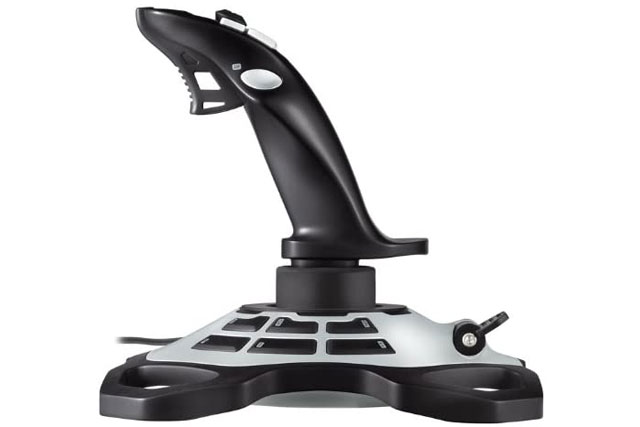 2. A Comfortable Headset
While real-life pilots need a great headset for crystal clear communication with ground control stations and their co-workers in the plane itself, Flight Simulator pilots need a great headset to appreciate all the gorgeous work that has gone into the game's sound design.
From accurate renditions of the planes' engines to the bump and rattle of takeoffs and landings, to the patter of rain on the windscreen and chassis; it can all make a big difference to the game's overall immersion.
Great headsets offer virtual surround sound, a comfortable headband and earcups, and audio customization that lets you tweak the sound to just how you like it.
But really, the best headset to augment your Flight Simulator experience depends on your personal preferences for headset style, whether you want a wired or wireless headset, and your budget.
With this in mind, the Steelseries Arctis 5 is a beloved gaming headset with excellent virtual surround sound and a comfortable ski-google-like headband for extra comfort.
If you have a greater budget or prefer a wireless design for more freedom of movement while flying, the Logitech G Pro X wireless Lightspeed headset offers great range, battery life, and excellent audio.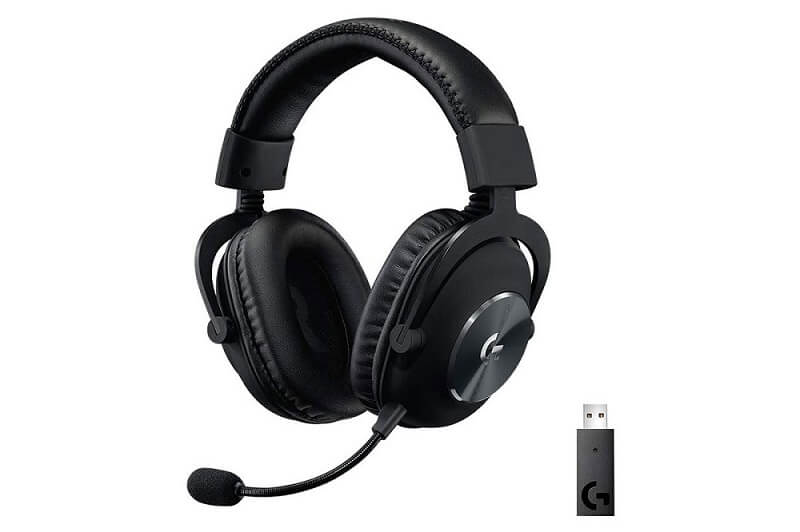 3. A Gorgeous Monitor
No matter what settings you run the game at, your Flight Simulator experience will only be as good as the monitor you view it through.
If you're stuck on a small screen with a low resolution and refresh rate, you'll find the details of the game just don't stand out in the way they might on something more high-end.
You needn't spend the world to get a great gaming monitor, though.
The MSI Optix G27C4 is a 27-inch gaming monitor that offers a high refresh rate of 165Hz, at 1080p resolution. It's not huge, not particularly detailed, but it's a great option at an affordable price and is a decent size to truly appreciate the immersive feel of Microsoft's Flight Simulator.
If your budget can stretch higher, however, you can really unlock an immersive experience with some of the higher resolution and ultrawide monitors out there.
The ViewSonic Elite XG350R-C is a massive 35-inch, ultrawide curved monitor at an affordable price. It's 3,440 x 1,440 resolution isn't as high as some 4K monitors, for those who want the utmost detail, but it's certainly more attainable for those without the most high-end of PCs – although you'll still need something quite powerful to make the most of it.
For more on the kind of PC you need to run Microsoft Flight Simulator at its prettiest and most immersive, see the section below.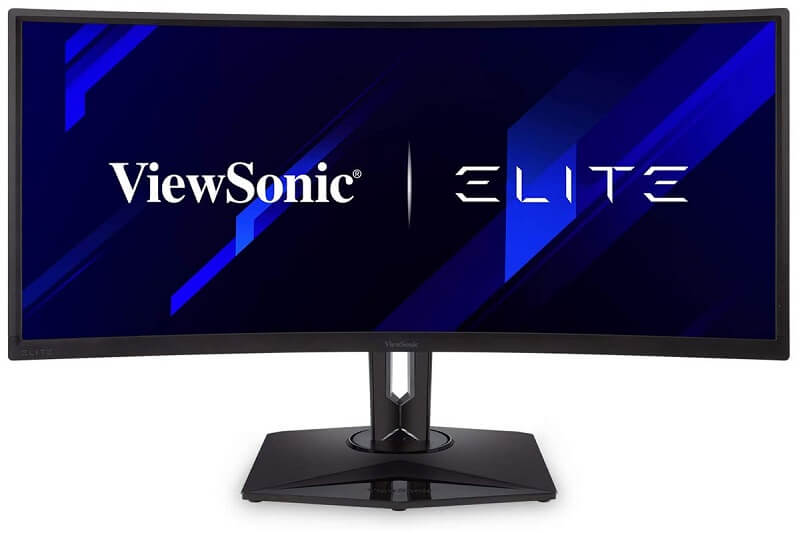 4. H.O.T.A.S.
H.O.T.A.S, or hands-on throttle-and-stick, is an evolution of the control offered by a standard joystick. It gives you the same three-axis control, but with a much more nuanced and robust throttle system.
It often includes its own buttons and switches for increased control and the option of additional customizable key mapping, as well.
Like every other accessory for Microsoft Flight Simulator, there is a sliding scale of quality depending on your budget and particular needs, but a great starting point that doesn't compromise on quality is the Thrustmaster T.16000M Hotas Flight Stick and Throttle.
It employs the same underlying technology as Thrustmaster's more high-end models, but at a fraction of the price. It includes four-axis control, and precise, linear control in any direction.
The Thrustmaster Weapon Control System throttle gives gamers the ability to fine-tune speed far more accurately than a keyboard and mouse, and with a smoother, more satisfying motion than a joystick mounted throttle control.
Its ergonomic design is both comfortable and supportive, making it great for long haul flights, and for more rapid engagements where you frequently need to feather the throttle to get maximum performance from your aircraft.
If you have more to spend, Thrustmaster also employs its excellent tracking and high-accuracy joystick control in its Warthog HOTAS. This Flight Sim controller features a more professional, utilitarian look, for those who want a more real-life flight sim accessory.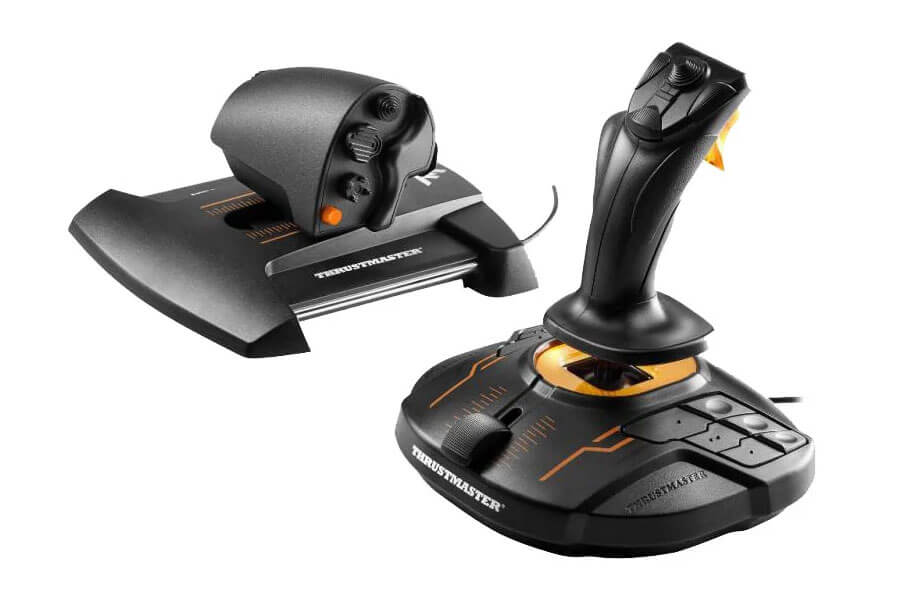 5. Flight Yoke System
The next step up from a H.O.T.A.S. and a control that more mirrors the kind found in commercial jets rather than helicopters, is a Flight Yoke.
Dual-hand control makes it easier to make fine-tuned manoeuvrers, no matter what you're flying, and top-tier options include secure mounting points to let you fix your flight yoke in place for a robust flight experience.
A great, affordable option is the Logitech G Flight Yoke System, which is built using precision bearings and stainless steel for strong, smooth operation that lets you be as gentle or as rough as you like in manhandling the planes through the skies.
You get full, three-axis control for complete control of any aircraft, and the 25-programmable buttons give you immediate access to a variety of functions within easy reach.
A nice touch that other yokes ignore, is the built-in stopwatch. That makes timing approach and takeoffs that much easier, and lets you remain immersed with your individual control, rather than resorting to a secondary gadget or smartphone timer.
The yoke comes with an additional throttle quadrant, with each of the three levers fully programmable for managing flaps, throttle, fuel mixture, or a variety of other aspects of flight that previously were merely toggled or mouse controlled.
You can even add additional quadrants in future, if you want to expand the functionality.
Honeycomb Aeronautical has another great option for a flight yoke with its Alpha Flight Controls Yoke and switch kit. It's specifically crafted to avoid any dead zone tracking problems and was designed in conjunction with real pilots to give the most accurate Flight Sim experience possible.
It doesn't have a throttle component just yet, but Honeycomb Aeronautical does have one in the works and is coming soon.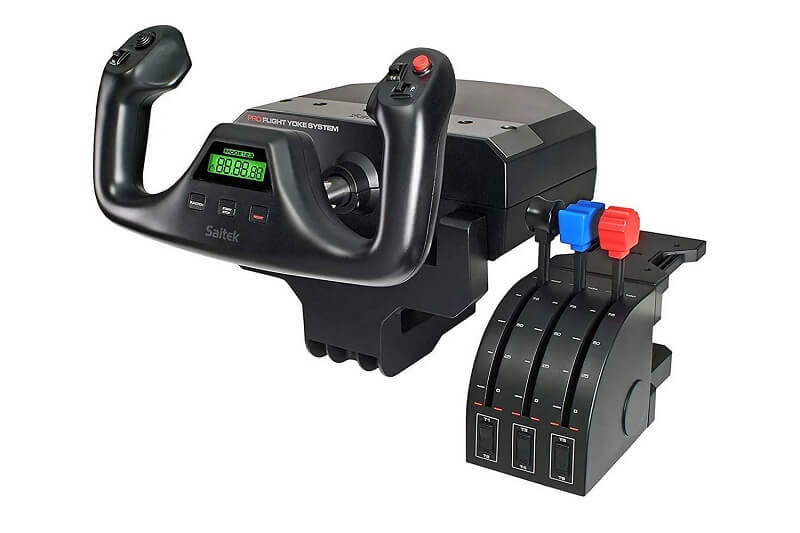 6. A Powerful Flight Sim PC
Microsoft Flight Simulator could be the best looking game ever made. With its combination of real-world weather tracking and bespoke crafted aircraft and landscapes, it is an absolute joy to behold; if you have the PC to run it to its fullest.
You can have all of the controls for the most immersive feeling game in the world, but without a decent PC to run the game itself, you're going to be stuck with long loading times, low-resolution images, and a choppy frame rate.
That doesn't make flying an aircraft an easy task, and it robs you of the modern flight sim experience that Microsoft's Flight Simulator is all about.
If you were hoping Flight Simulator would run on onboard graphics of a decade-old gaming PC, you're out of luck. Fortunately, the recommended specifications for it aren't too strenuous.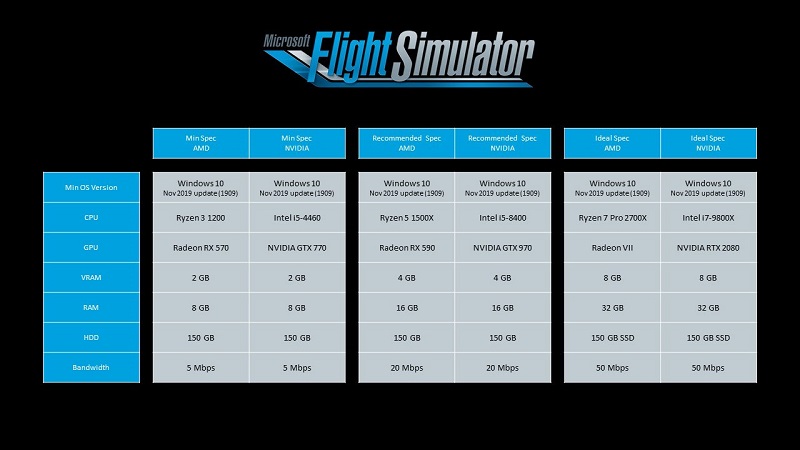 1080p Flight Sim Experience
If you're looking for a solid 1080p flight sim experience, the Chillblast Rookie Flight Sim PC is a great place to start. It has a strong, AMD Ryzen CPU, with an excellent Nvidia GTX 1650 Super graphics card – more than enough to get you off the ground and enjoying the game's excellent visuals.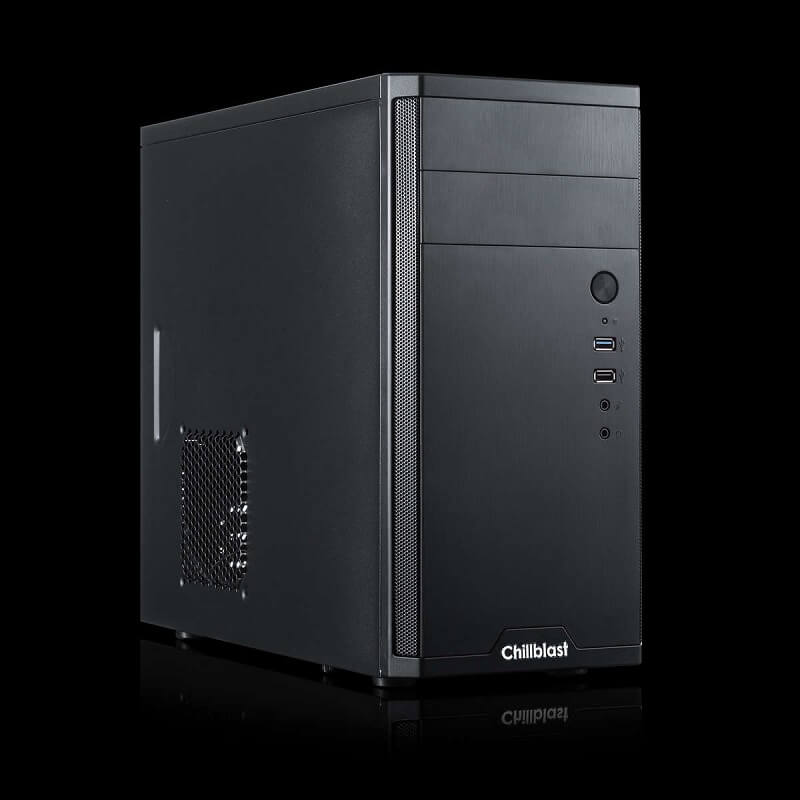 1440p Flight Sim Experience
For enthusiasts wanting a more detailed view from the cockpit, promote yourself to Chillblast's First Officer Flight Sim PC.
Microsoft Flight Simulator is a very CPU demanding game and thrives on single-threaded performance. The six cores and high clock speed of the Intel Core i5-10600K make it an excellent choice for handling some of the busiest airports and skies in the game world.
Followed by an Nvidia RTX 2060 Super handling the 3D rendering, you'll be able to turn your settings far higher for a much more visually appealing world, or a far smoother one with higher frame rates at lower settings.
Although if you want to play on the most pixel-dense ultrawide monitors or a more traditional 16:9 display at 4K, you're going to need something quite special.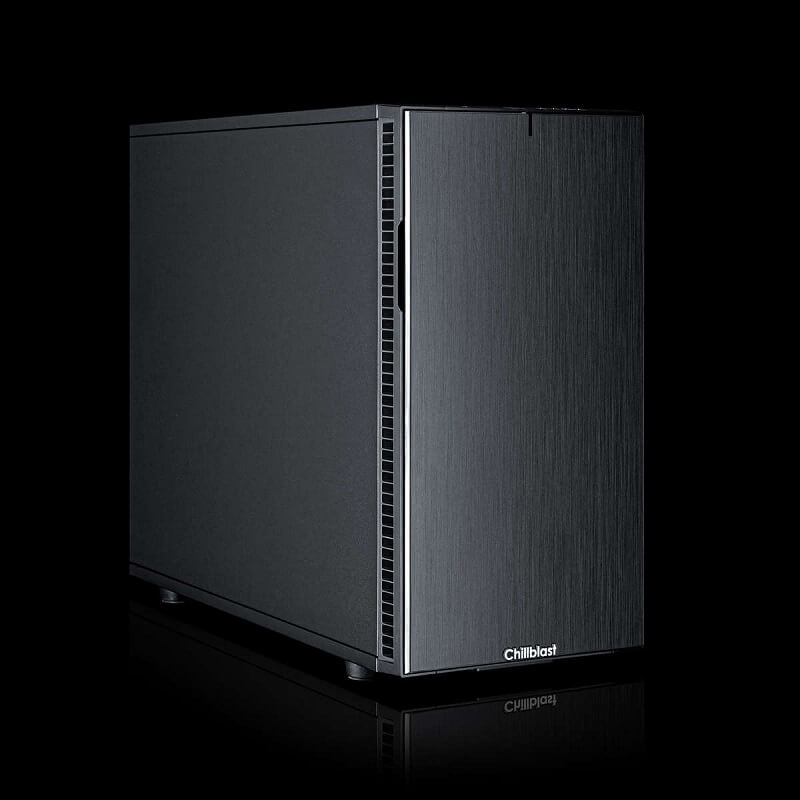 Top Tier Flight Sim Experience
The Chillblast Captain Flight Sim PC with an Intel Core i7-10700K and Nvidia RTX 2080 Super gives you all the power you need to play the game at its absolute fullest, enjoying the vistas and landscapes of the world from the seat of your favourite aircraft like never before.
If you don't mind waiting a little longer, you can also unlock even more performance with one of Nvidia's new RTX 3000-series graphics cards. The RTX 3080 is the most powerful mainstream graphics card ever made and it opens up 60+ FPS in Flight Simulator, even at 4K.
They're not quite available just yet though, so if you're dead set on the best of the best, speak to a Chillblast system expert to find out when you can expect an RTX 3080 gaming PC.
If you want even more performance in your new flight sim gaming PC, Chillblast can always overclock your PC for you. It's entirely free of charge and won't invalidate your warranty. Our expert system builders can talk you through how much more performance we might be able to ring from your already capable components.
No matter what PC you pick and how much we tweak it though, all Chillblast PCs come equipped with high-speed SSDs, guaranteeing that every flight sim PC has fast loading screens. That means less waiting around and more time flying.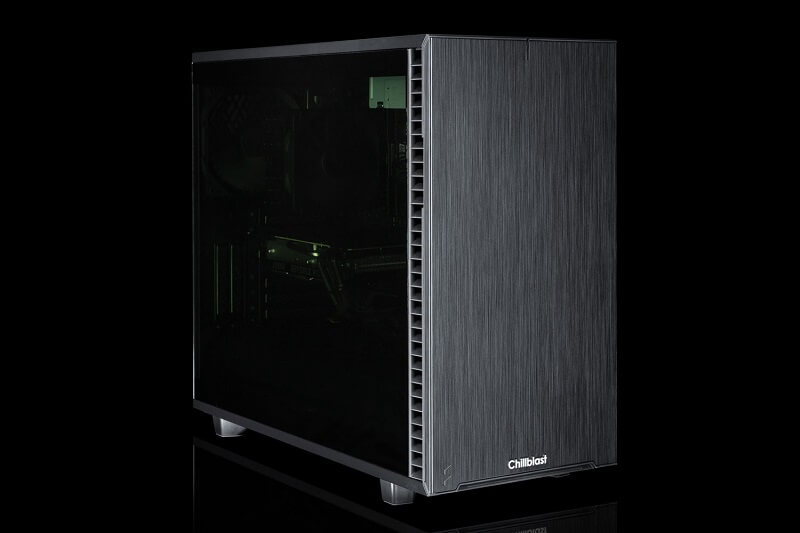 7. Flight Rudder Pedals
Rudder pedals are an aircraft control that is so often overlooked by flight sim fans, but they can add a surprising amount of immersion to your Flight Simulator experience.
They give you the ability to control your plane's taxiing on runways with your feet – a far more life-like experience that turning a yoke or joystick – and they really come in handy when playing without yaw dampening.
The Logitech G Pro Flight Rudder Pedals are some of the most beloved of all pedal accessories and compliment the yoke, throttle, and other Logitech peripherals.
They are fully adjustable for whatever size your feet may be and also have a tension adjustment wheel so that you can fully rest your feet on them for additional support, or make them feather-light for fine control. They also include left and right toe brakes – great for fine control during takeoff and landing.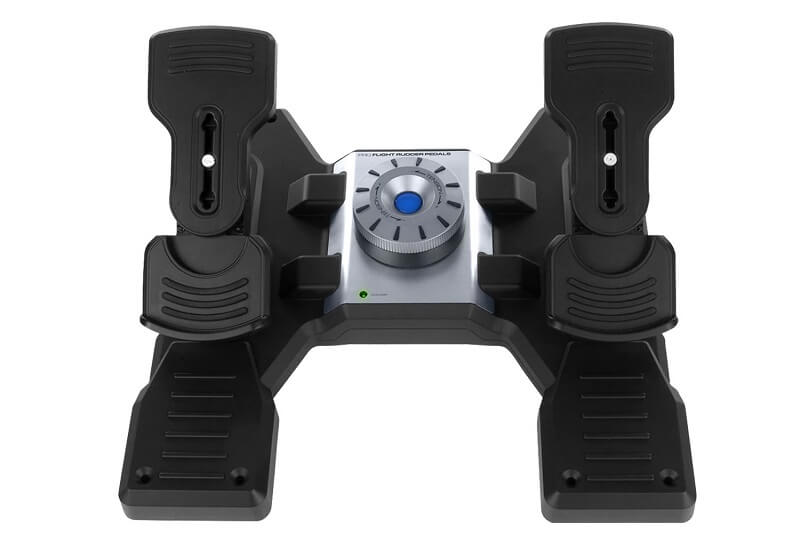 8. Flight Switch Panel
Nothing feels quite as satisfying as flicking switches and tapping real buttons, but digital games lack a lot of that tactile feel. With Flight Sims, however, you can change that with a flight switch panel.
They offer real-world switches to toggle, turning on everything from the various avionic lights, to your master ignition switch, raising and lowering the landing gear, and a whole lot more.
Support for switch panels in the new Microsoft Flight Simulator is a little limited at the tail end of 2020, so you do need to make sure that any not designed to work with the game have received some measure of official (or unofficial) support.
One that we can guarantee does work as intended – it's one of the most beloved solutions for other flight sims too – is the Logitech Flight Switch Panel (formerly Saitek Flight Switch Panel). It includes 13 customizable switches, a gear up and down level, built-in lights, and a five-position magneto dial that lets you individually control the magnetos in your various engines.
If that excites you more than it confuses you, a switch panel Flight Sim controller could really improve your Flight Simulator experience.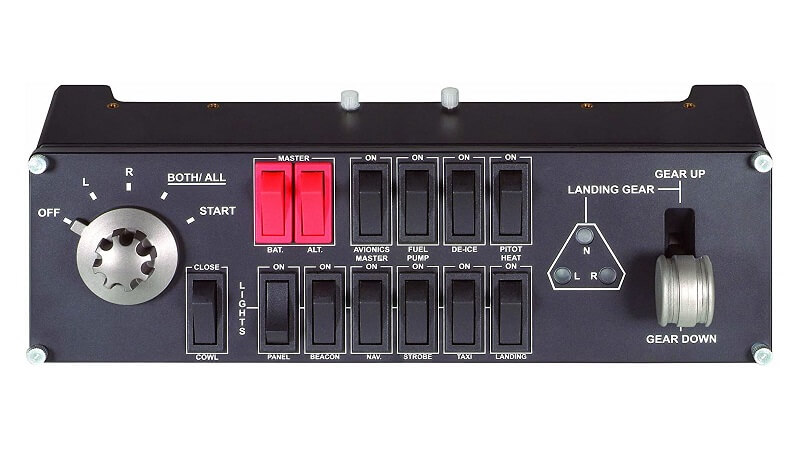 9. Head and Eye Trackers
One of the only real downsides to using an extensive array of accessories for Flight Simulator is that you lose immediate access to the simple and intuitive view-control of a mouse when wanting to look out a window or view a dial that's just out of sight.
Head and gaze tracking can revolutionize your gameplay experience by offering a more natural way to look around you in-game.
The more traditional way to do so is with bespoke hardware for the job.
Popular solutions there, include the TrackIR 4 and 5 (they're a little hard to find at the time of writing due to Flight Simulator popularity) and Tobii's various eye trackers, as they give you industry-leading head and gaze tracking accuracy.
At this time there is no official support, but users have gotten both working using FaceTrackNoIR (it also works with standard webcams, though to a lesser degree of accuracy).
If you have a smartphone with a depth-sensing camera (like an iPhone X or 11) then you can also achieve a similar effect with your phone and the Opentrack application. You can find a tutorial on how to do just that, here.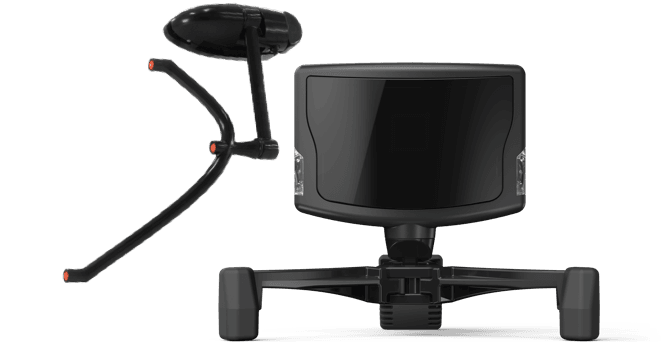 10. VR Headset
Virtual reality can be one of the best ways to enjoy a number of game genres, but few as perfectly as cockpit games. You don't need much space, you can stay seated, and you can look all around you – no bespoke head tracking required when you're literally in the game.
The only downside to virtual reality at the time of writing is that in-game support isn't there just yet. Microsoft has promised it by the fall of 2020, though, so it should be just around the corner.
The first headset that will receive official support for Flight Simulator is the HP Reverb G2 – a headset that was developed in conjunction with both Valve and Microsoft. It's super high end with cutting edge resolution and inside-out-tracking features.
It too is not quite available yet, but it's coming very soon. Other headsets will likely gain support also, though nothing has been confirmed just yet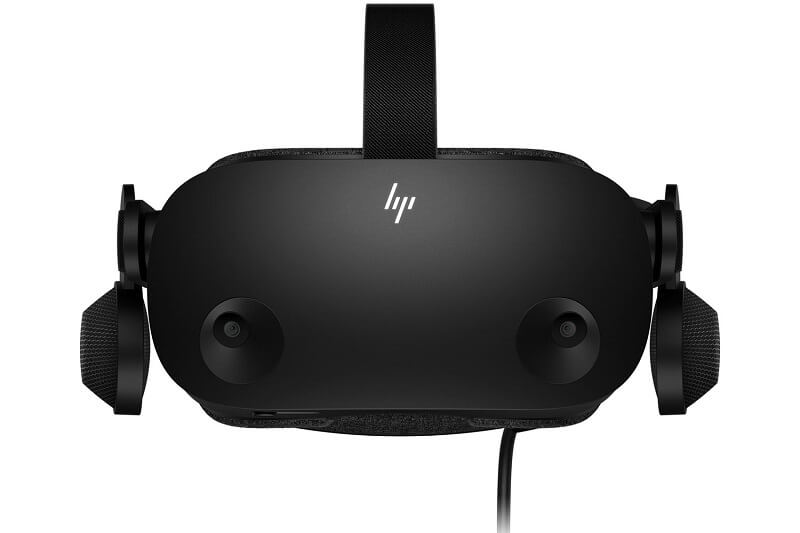 Ultimately, The Best Option May Be A PC Upgrade
Until that's confirmed it's better to not shell out for a VR headset just for Flight Simulator, as they can be very costly, but you may want to consider a PC upgrade in the meantime.
As taxing as high-resolution gaming is, VR headsets add a whole new dimension of demand. Not only do you need to hit extremely high resolutions (4,320 x 2,160 on the Reverb G2) but you need to hit comfortable frame rates of around 90Hz.
For that, you'll need an absolutely cutting edge gaming PC. Nothing else will manage to even come close to powering it otherwise.
Get in contact with one of our many experts and they will help put together a PC that is perfectly suited for all of your Flight Sim needs!